Princess Anne's lacrosse team may become VHSL varsity sport
By Betsy Harris
Senior Sam Peal has been on the PA lacrosse club for four years and captain for two but has been frustrated that the sport is not recognized with Virginia Beach high schools. "Lacrosse not being a school sport puts us at a disadvantage for scholarship and college opportunities," said Peal, who averages 2.3 goals per game.
Virginia Beach introduced lacrosse as a club in 2000 and the district has a total of 16 teams for boys and girls. In 2013 to 2018 lacrosse was the top sport added to high school programs, but still without Virginia High School League approval. 
But help might soon be on the way, The Virginian-Pilot recently reported on the issue: "Virginia Beach could be the first regional school district to add lacrosse as a sport. But principals say slow the roll." 
According to PA Student Activities Coordinator Bob Robbins, "I think we need some resources in place to be able to support it, mainly lights on fields or turf fields, some way to be able to create usable facilities here. We've got two fields and four teams on them right now. Our challenge is just accommodating space."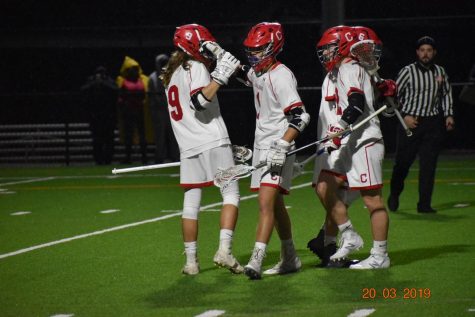 While money is a main factor, Robbins noted that "the school system, if they wanted it I'm sure they could find the money." With all of the accommodations  that need to be done Robbins also claimed "that we are too late for this year so I guess the earliest possible would be next spring, but there's a lot of equipment and everything else that needs to be purchased prior to that."
Although Virginia Beach high schools are considering adding lacrosse as a sport, the article states that principals want money spent elsewhere and many others agree. 
"I am offended that principals do not value the students on the lacrosse team and don't think that we are worth the extra spending comparative to other sports like football or baseball," says McCauley.
Senior football player Zai Roberts takes an opposing view that "the money they might spend on lacrosse should be spent on something more useful such as uniforms for teams that have been a sport and already have low funding." While there are many other elements this money could be spent on, lacrosse players have waited their turn and they are hoping this is finally their time.
When Peal plays at his regular Thursday games, he often sees the same faces of the teams parents and his peers, but when soccer players goes to their game, they can expect to see many new faces of college scouts along with peers enjoying the game. This could have been caused by many factors, but the leading cause is the simple fact that lacrosse isn't a VHSL registered sport. 
"Lacrosse is not a VHSL sport because the school is too poor and does not have enough funding to buy the equipment necessary for every student," said Peal. 
Without the proper gear for lacrosse, the sport is virtually impossible. Players need helmets, lacrosse sticks, and jerseys. The price of all these necessities adds up and in a typical season a player can expect to pay at least $200. In addition, to needing equipment the team needs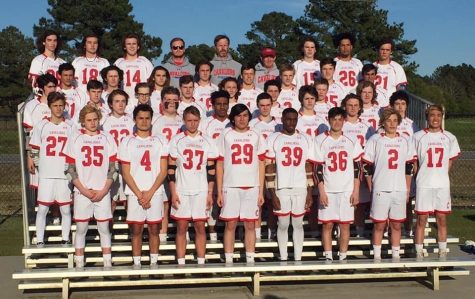 somewhere to practice and host games.
But currently, since the school cannot provide each player the required equipment lacrosse, can't be considered a sport.
"Lacrosse should be a sport because it is rapidly growing in popularity and more kids are starting to play at a younger age so we should provide the resources in school systems to allow kids to play within the school," expressed senior Bennett McCauley. 
At PA, Bob Robbins also helps out a lot and is a great sponsor for the club because he helps get home games which is a very big step," noted Peal.
The agenda for lacrosse becoming an official VHSL sport is still unknown, but as for now, the senior lacrosse players will never know what it's like to partake in a recognized school sport. "In my opinion, lacrosse is on track to become a sport in the upcoming three to four years," mentioned Peal.