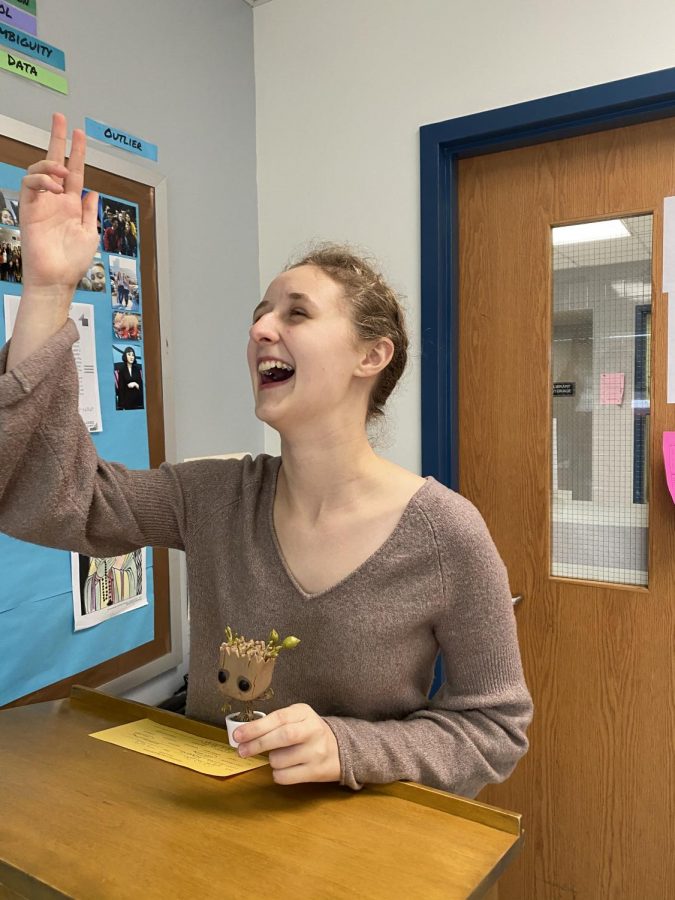 By Maggie Inglesby
So, the Oscars were last weekend and you know what that means: a bunch of people who think they're very cool discussing the hard hitting dramas of the year and discussing the problems of white-washing and white male dominance in Hollywood. Well this will not be that because let's be honest, I am nowhere near qualified, but I love movies and have watched a lot of them in general, so here we go! (and yes I know that they already happened but I promise I didn't cheat and for the actual winners read on).
Best picture: The Biggie—this movie will be set in history with other such iconic movies as The Lord of the Rings: The Return of the King, Titanic, Schindler's List, The Godfather, and of course The Shape of Water, everyone's favorite weird fishman-centric movie. There were a lot of good movies this year so this was a tough category. It also was a pretty diverse category, relatively speaking, with another comic book movie, a witty satire, and a foreign language film all being nominated.
My pick for who should win—Parasite: I really enjoyed this movie and think that it is really out of the box and different. It was a thrill to watch and I do still think that it is in the running to win, but I do not know for certain it will win. If it did though, it would be the first foreign language film to win Best Picture.
My pick for who will win—1917: What can I say, the Oscars love war movies. That's not to say that this movie is not good. It's amazing with strong performances, beautiful cinematography, and solid writing. 
 Best Actress: Best actress in a motion picture if you want to be really fancy, but essentially it's a competition of five women in different dramas. There were several people who felt that some roles were slighted because of genre bias but anyways…
Who should win—Charlize Theron (Bombshell): This performance was one that moved me and made me feel emotions for someone who I did not necessarily like going into it. Her performance also was multidimensional that drove the main themes of the movie home. The prosthetics and CGI that was also used to make her look even more like Megyn Kelly were also great and made me think it was literally Megyn Kelly in the movie.
Who will win—Scarlett Johansson (Marriage Story): Marriage Story has been getting a lot of buzz and it is one that is right up the Academy's ally. There are lots of emotions and screaming which should make it a shoe-in for several awards. I would say that Johansson is a lock for this award and while her performance is definitely amazing, I think that her performance is not necessarily the best in this category.
Best Actor: Another diverse category (at least in genre) as Antonio Banderas is nominated for a foreign language film and Joaquin Phoenix is nominated for Joker. 
Who should win—Adam Driver (Marriage Story) Once again I think that Marriage Story should win in this category. Driver gave an emotional performance and you've probably seen the memes of him yelling. Not necessarily my favorite performance this year but I think it was very good, impactful, and deserves the recognition.
Who will win—Joaquin Phoenix (Joker): He won the Golden Globe and everyone is all up in arms about it and how great it is. I personally don't get it, but I can guarantee that he will win.
Supporting actress: This in my opinion was the most competitive category. All of the women gave compelling performances, so I had a difficult time making predictions for this category.
Who should win—Scarlett Johansson (Jo Jo Rabbit): Yes, Scarlett Johansson is nominated for two awards for two different movies. I think that this is her better performance because it is hard hitting in the satire by director Taika Waititi that also has very relevant messages today.
Who will win—Laura Dern (Marriage Story): Yep, Marriage Story again. Dern's performance as a divorce lawyer was amazing and I do think she is very deserving to win because she manages to make a character that is at the center of the conflict likable and make you go "wow you're right."
Supporting actor: The Irishman had two actors nominated in this category, but honestly it was such a long movie that their performances were kind of forgettable.
Who should win—Brad Pitt (Once Upon a Time in Hollywood)
Who will win—Brad Pitt (Once Upon a Time in Hollywood): All right, so my guess and my opinion are the same for this one so it will keep things simple. His performance was really good and if we're going off of who won the Golden Globe, it would be Pitt.
Director: Another competitive category with several famous directors like Martin Scorsese and a newcomer (new to American recognition at least) of Bong Joon-ho who was a big shock, as Parasite is a foreign film nominated for best director and best picture.
Who should win—Bong Joon-ho (Parasite): This movie was amazing and different and I think it was very interesting compared to some of the other nominees if I'm being honest.
Who will win—Sam Mendes (1917): This movie's biggest accomplishment is it being filmed in one shot as in the camera follows the action instead of cutting. I also know that this is not for cinematography but that directorial choice is really fitting and it's a war movie which the Oscar's love.
So how'd I do?
Best Picture: (Parasite)
A surprise but a welcome one. I also don't think people realize how huge this is that this is the first movie not in English to win Best Picture, and it's in Korean which I think is also huge because of the prevelence of Asian discrimination in Hollywood. 
Best Actress: Renée Zellweger (Judy)
This one was completely out of left field. I mean, I guess not really because she won the Golden Globe, but still. In my opinion, out of the five nominees, I would have ranked her fifth. Again not that it was a bad performance, but it was just not as good as the competition. 
Best Actor: Joaquin Phoenix (Joker)
Expected and for good reason. He gave a great performance and he gave a great speech after he won so, good job Joaquin.
Supporting Actress: Laura Dern (Marriage Story)
The only award for Marriage Story and well deserved. She gave a knockout performance that gave me chills and was granted the award in the toughest category this season.
Supporting Actor: Brad Pitt (Once Upon a Time in Hollywood)
Again this was expected and in my opinion this category was not that competitive. The guys from The Irishman weren't going to win and neither was Tom Hanks despite his feel-good performance. But still, good job Brad even though I do not like you.
Director: Bong Joon-ho (Parasite)
Another surprise in Parasite's favor. Also another big win for Asian representation. Of course we must keep in mind that while someone Asian won this year, does not mean that the lack of representation will be magically fixed. But, I'm really happy that Bong won because he deserved it.