PA welcomes new staff this year – Profiles!
The Page set out to interview the new staff in PA's main building for the 2020-2021 school year. These new teachers come from various different backgrounds and add to the diverse community we have here at PA.
English teacher Bonnie Cartwright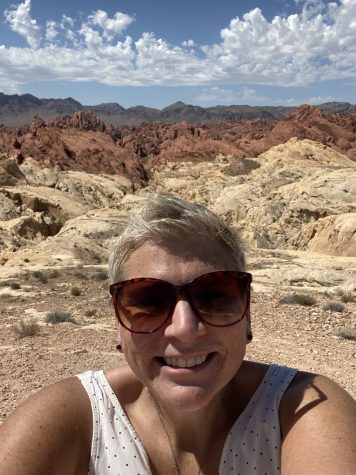 By Emma Halman and John Kibler
From a young age, Bonnie Cartwright knew she was destined to become a teacher. Just like most children, she loved to play pretend, spending hours lining up all of her stuffed animals on her bed and playing school with them. 
This will be Cartwright's first year at Princess Anne, teaching English as a Second Language (ESL) 1, ESL 2, and ESL Reading. Her interest in teaching English Language Learners sparked in college, as she "admired how hard [English Language Learners] work to learn not only the content of their classes but also a new language."
After switching to ESL, she committed to years of job searching and résumé building, which included completing the necessary schoolwork, teaching ESL at Virginia Beach's adult learning center, and summer school work in Chesapeake.
She also plans on establishing a PA club that allows for conversation opportunities between native English speakers and second-language English speakers. This is part of her philosophy that a teacher's job is not simply to relay information, but to build meaningful relationships and fight for the students' voices.
"I don't think people realize how hard it is when you don't speak the English language," said Cartwright regarding the importance of ESL. "It's not like you get to come and just take the language classes; you're dumped in the middle of science and history and math. They really need that person to advocate for them, as well as work on English lessons."
Although a new member of the Cavalier family, Cartwright is anything but unfamiliar to teaching. She began her career in 1992 at Lafayette Winona Middle School in Norfolk and has spent time at several other middle schools since then.
However, with the virtual aspect of the upcoming school year, Cartwright has had to make several adjustments to her former teaching styles. This summer she learned how to operate Schoology and ESL software programs, facing a bit of a learning curve with both. 
This is also her first time teaching high school students, and Cartwright is excited to meet her students and "make a difference in their lives as they learn English." Regardless, she would prefer to start off the year with a "real high school experience."
Spanish teacher Griffin Schutte
By Emma Halman
Princess Anne welcomes home Griffin Schutte as its newest Spanish teacher. Schutte has been a substitute throughout the city for the past couple of years at various schools, including his Alma Mater, PA, but will begin his first official teaching position this September.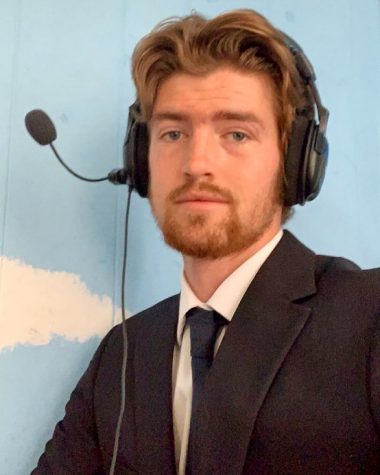 Schutte has always felt passionate about learning languages, believing that it "lends itself very well to fostering communication and building relationships." He credits his decision to pursue a career in teaching to the teachers who left lasting impacts on him and were some of his best mentors and role models.
Schutte explains, "The former teachers who supported me while I was a student are now supporting me as colleagues."
During quarantine, Schutte was able to enjoy his hobby of listening to new music and sample 68 new albums, his favorites being Future Nostalgia by Dua Lipa, Fine Line by Harry Styles, and The Cry of Love by Jimi Hendrix.
With the strangeness and unfamiliarity of the upcoming school year, Schutte is excited to approach it with an open mind and learn from PA students and staff as everyone navigates new challenges: "Spanish has brought a lot of value and perspective into my life and I'm hoping to promote communication by being a language learning resource for my students."
Schutte views being able to start his teaching career at his former high school as a wonderful opportunity, including the extra challenges brought on by the pandemic: "I'm hopeful that the day will come when I can call one of PA's classrooms my own. Until then, I'll rest easy knowing that, as always, it's a great year to be a Cavalier."
History teacher Maria Querida
By John Kibler
Maria Querida first walked into PA classrooms a few years ago to observe history teachers Judy Petykowski and Susanna Davis. This year, she returns as a full-time history teacher herself.
Following her observations, Querida set off for Ocean Lakes to gain experience teaching Virginia/US History and AP US History. Now, she will teach Virginia/US History first semester and AP European History second semester as she enthusiastically switches to PA.
"I really liked the students," she said, remembering her time observing the history department. "They all seemed easy to talk to. They all seemed really passionate and they wanted to learn."
She also noted PA's exceptional staff and is more than happy to join the team.
"The teachers that I met were so friendly," she said, "and it just felt like a nice place to work at if I had the opportunity." Needless to say, that opportunity finally came.
Most of all, Querida is anxious to meet her students and peers, even if it is virtual. She also looks forward to seeing students and teachers dress up for PA's renowned spirit days. Our reputation, so it seems, precedes us.
Family and Consumer Sciences teacher Charlene Williams
By John Kibler
Charlene Williams joins PA's family and consumer sciences (FCS) department this year, teaching Culinary Arts and Independent Living. She previously taught special education in Chesapeake, but now looks forward to a shorter daily commute.
Because of the VBCPS statewide shortage of technology and FCS teachers, her presence allows for more elective opportunities for students, who otherwise may not have been able to enroll in a course if there were not a teacher available.
"Right before the shutdown of the schools, I started studying for the state exam and I took it and got certified," she said, enthusiastic to join the school system.
"I've heard so many good things about PA," said Williams. She has lived in Virginia Beach for about four-and-a-half years and is looking forward to working closer to home and getting more involved in the community.
"I'm super excited about PA because I currently live in Chic's Beach, real close to the school," said Williams, "so I feel like I can be more involved with the activities and extracurriculars and sports when everything opens back up. I couldn't do a lot of that in Chesapeake because of the distance."
Williams is originally from Ohio. She loves anything outdoors, as well as music and live bands. She also has three children and two grandchildren in Virginia Beach.
NJROTC teacher Carlos Giron
By John Kibler
Carlos Giron joins PA this year as the NJROTC's Naval Science Instructor. After serving in the Navy for 30 years, he spent two years with the NJROTC at York High School. PA is the next step in his journey.
"You do so many jobs within the Navy that you become familiar with how to lead," said Giron. "As you grow in the Navy you start getting those positions, you start leading people, and you kind of enjoy seeing someone come in the Navy for the first time and you help them transition through the Navy, through the different steps that they have within their jobs, and then you see them grow.
"Once I came back and I started to retire, I started to think, "What would I want to do where I can continue doing the stuff that I love? To influence individuals to grow and become something successful in life?" 
He did not join NJROTC just because of its association with the Navy, but because it is a program that allows him to "teach and help and guide students to be successful in life," to "develop character for life past high school."
"A lot of people have this misconception," said Giron, "that NJROTC is for those who want to go into the military, but it's not. NJROTC is a citizen development tool. Basically, you come into my class, I'm going to teach you to be a better citizen, and we're going to teach you the basics.…We continue to develop students as they come into the unit, regardless of what your ultimate goal is. The main thing is to guide you to do the right thing."
"I always try to do something special," said Giron. He is anxious to meet and establish himself with his students and peers, but strives for an impact that extends throughout the entire faculty and student body.
"My goal is to instill positive things within each student that I come in contact with. My job is to drive you to be the best that you could ever be, and once you leave PA, I want you to remember me for something good."
Parenting/Child Care Occupations and Hospitality/Catering teacher James Myrick
By Ruby Hoffman and Owen Crutchfield
James Myrick has joined the PA community as a new teacher both in Parenting and Child Care Occupations, and in Hospitality and Catering.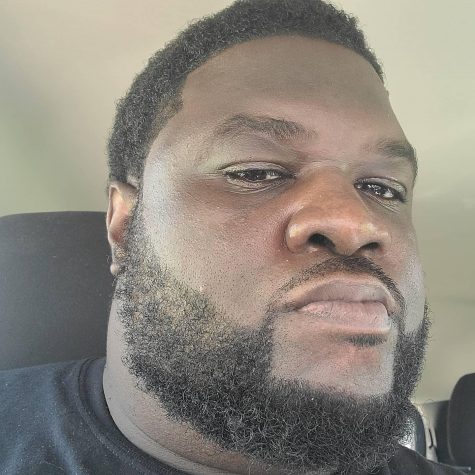 Myrick is married and raising his three children in Virginia Beach, where he is originally from. After graduating from Cox High School, Myrick attended East Carolina University as a scholarship football player until a career-ending injury befell him in his junior year. 
However, Myrick claims that his determination was not hindered: "My only competition is myself. That's how I look at things. The injury kind of kicked me in the butt and said 'get with the program.' I think covid has also."
Over the years, Myrick has worked at diversifying his teaching experience. He has taught in different states, in varying grades, and on a wide range of subjects. He is "certified in Family and Consumer Sciences," having "taught Catering (Foods II they call it in North Carolina) for two years." Last February, he found himself back in Virginia Beach, teaching part-time at Landstown High School. 
When the pandemic cut his position at Landstown short, Myrick began interning at local elementary, middle, and high schools, ultimately accumulating over 300 hours of service over the summer. 
He is now in his final year of earning his masters in School Administration at East Carolina University, where, when his football career ended abruptly, his outlook on life and the determination that he brings to his teaching came to fruition. 
Now beginning a new and unprecedented school year of teaching at PA, Myrick writes, "The quarantine has taught me life is too short. With that… I am here to listen and help. I am proud and thankful to be part of the Cavalier family, and I hope to make a positive impact." 
English Teacher Stephanie Coari
By Talyshia Brown
Stephanie Coari always knew she wanted to pursue a career in teaching after having knowledgeable and passionate teachers that inspired her to pursue the path. 
After graduating from high school and attending Old Dominion University, she got a degree in English education. Coari had been looking to return to Virginia Beach after having jobs in Portsmouth and Chesapeake. 
After seeing that PA had several English postings listed, she decided to apply. Jamie LaCava-Owen and John Merritt were the first people she met during the interview, and she described them as both being professional, kind, and welcoming. 
From that one interview, she knew she wanted to work at PA because it had the type of team she wanted to join. Also, it was a place for her to contribute her teachings to the school community.
 As a VBCPS graduate, she always wanted to return and work at PA once she had her credentials, and Coari is excited for this school year. 
Some of the goals for this year are to immerse herself in the PA culture; be a positive ambassador for CAVS value; help her students as they navigate the challenges of our current school model; and help her students grow as people, not just as English students. 
For Coari, virtual school is a new challenge, explaining that it is more difficult to gauge student engagement progress when she cannot interact face-to-face. 
It is also more challenging to build relationships and establish rapport when she is seeing her students through screens. Regardless, she is thankful there is still an opportunity to attend school and she looks forward to returning to the classroom.