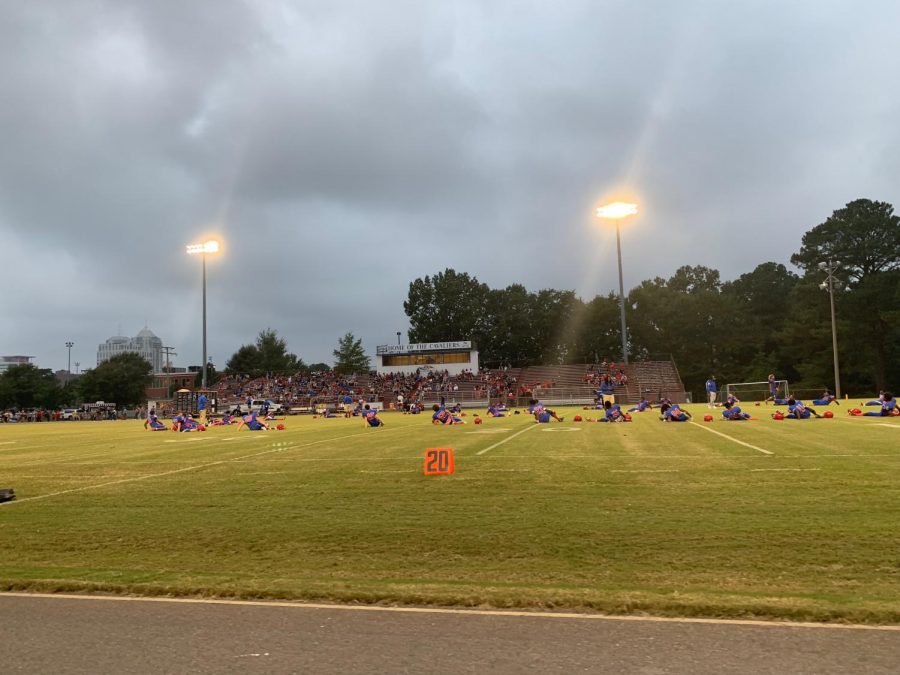 The PA football team won its homecoming football matchup Oct. 5 against Kempsville, 34-6. The game was the second win of the season for the Cavaliers, who were able to improve their record to 2-5, while Kempsville dropped to 0-7, extending their losing streak to 53 games spanning half a decade.
"We controlled the football on both sides," said coach William Brumage, with the defense locking in and the offense being able to move up and down the field.
Highlights of the game included Azaiah Roberts' 26-yards rushing touchdown in the third quarter, along with his 2-yard rush for a touchdown to seal the game late in the fourth quarter. Tony Grimes had two touchdowns on which he went untouched, for 56-yards and 41-yards respectively.
"Zai and Marquise [Brunson] were really key on defense for us. Offensively, Tony Grimes really gave us a boost," said Brumage.
Zaakir Brown had a rushing touchdown, and Roberts had a massive goalline stop to prevent the Chiefs from scoring.
Plus, the Cavaliers converted four out of five extra points.
The PA fanbase showed its full support, with students pouring out from the bleachers and onto the grass surrounding the field.
"It was electric," said Brumage. "There was great energy from the crowd, and the team really fed off of that."
Homecoming king and queen Miles Kendrick and Hope Berns were announced at halftime, and the Class of 2021 won the float contest.