November 1, 2018 • No Comments
By Kendall Peterson This year's chorus concert on Oct. 23 incorporated many different genres of music coming from several different, unique cultures. The show started off with the Soundwaves singing "The Mass,"...
November 1, 2018 • No Comments
By Avery Goodstine Theater's "All I Need to Know I Learned in Kindergarten" debuted Thursday, Oct. 18, and left both the cast and audience members in awe with beautiful music, comedy, and meaningful lessons. The...
November 15, 2018 • No Comments
By Akaash Kamdar Redskins 16 (6-3, 1st in NFC East), Buccaneers 3 (3-6, 4th in NFC South) The Redskins secured a big road win to move to six wins and stay on the top of the NFC East against the Buccaneers....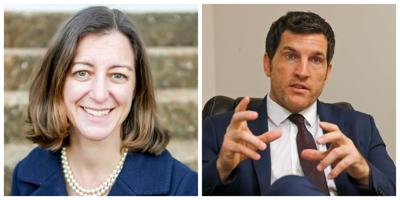 John Kibbler and Kendall Peterson
October 26, 2018 • No Comments
By John Kibbler and Kendall Peterson Scott Taylor: Gun Control Strongly in support of the Second Amendment (served as a Navy SEAL), will oppose any policy that inhibits the right to bear arms. Abortion Pro-Life,...
October 22, 2018 • 15 Comments
The Page would like to know your personal opinion on current events and the congressional election. Comment below with your responses.  Congressional Election What are your feelings on the upcoming...
October 6, 2018 • No Comments
According to our recent poll, about 61 percent of PA students did not want Kavanaugh to be confirmed to the Supreme Court.
October 2, 2018 • 2 Comments
https://goo.gl/forms/qgLlVpvLYAEV31902
October 1, 2018
By Jill Grinnell From graphic tees, mom jeans, and everything in between, mainstream fashion trends are constantly changing. Keeping up with what's stylish and trendy...
November 1, 2018
By Dylan Stanford Ladies and gentlemen, it's spooky time! Also known as the absolute best time of the year. The leaves are changing, the weather is getting cooler,...
Deanna's Diary: The chaos of homecoming
October 1, 2018

Loading ...