Ickity-bickity-wackity-woo Who are you?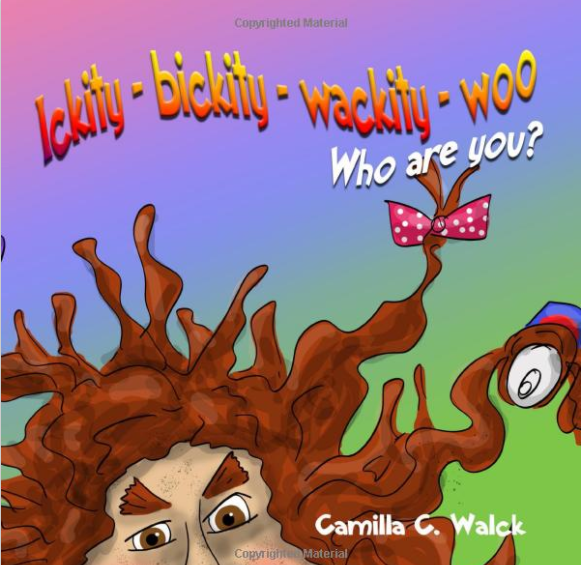 Among her many other accomplishments, IB Biology teacher Dr. Camilla Walck is now a published children's author, and you can buy her book on Amazon. 
"You might look at someone and immediately judge them and that opinion is not always accurate; in fact, it often is not, so I think in order to understand other people you have to get to know them," says Dr. Walck when talking about the aim of her new children's book. 
Ickity-bickity-wackity-woo Who are you? is Dr. Walck's debut children's book inspired by the stories she used to tell her kids when they were younger. She published the book in dedication to her grandkids, as she wants them "to be able to know [the story] too."
"I always used that name (Ickity-bickity-wackity-woo is the name of the title character) when I made up stories with my kids," she said. "The book is about problem solving and working together and trying new things to get to know people." 
Dr. Walck explains that publishing the book was a learning experience since she was unfamiliar with the process. "I had to find an artist because I can't draw as my students will tell you," she said. 
When creating the illustration for the character, Dr. Walck said that she avoided making her look like a typical girl. "I wanted her to have different features. I wanted her to be bigger, because not everyone has a perfect shape." 
Along with her book, Dr. Walck, who is currently in charge of the Virginia Teacher's for Tomorrow program, is supplementing lesson plans with the book to help elementary teachers implement her book into classroom learning activities. 
"When you read a children's book there's a technique you get into it and you ask questions and pause and ask, what would you do? Why did that happen? Why did they act that way?" she explained. 
Dr. Walck is planning to incorporate the book into each grade level through the lens of the social emotional objective. 
She feels like "there's a need for the books and to make them funny so the kids want to read them." 
Along with making the book enjoyable for children, she also wants to include representation of various backgrounds to "open up different cultural experiences." An example is through Ickity-bickity-wackity-woo's love of worm stew "to incorporate different types of food" and cultures. 
Dr. Walck explained that advertising is still a work in progress. "I haven't done any advertising because I want to wait for my lesson plans," she said. She is planning on finishing the lesson plans by the summer and then "push it out to the educators."
Dr. Walck's aim for the book and what she hopes readers will take away is "to not judge a book by its cover and to get to know someone." 
She wants her readers to become aware that "in order to understand other people you have to get to know them. If you interact with them and experience life on their level, and learn about them. That's how you develop acceptance."