Reigning state champion diver Francella and freshman Pearson place at states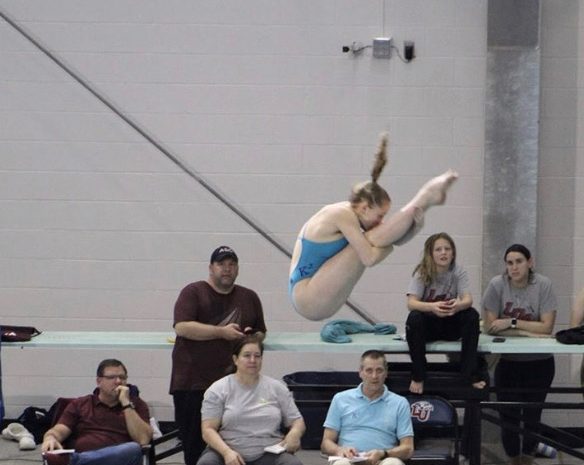 After four years of hard work and dedication, senior Olivia Francella ended her high school diving career by winning her third and final state championship.
"I've put in so much work and missed a lot of social stuff for practice, so it's great to see the hard work pay off for myself," said Francella.
Francella is now one of four female divers in the state of Virginia to win three state titles. She won her first state title in 2017 as a sophomore and has continued to receive awards for her talent since then.
Francella has won both conference and district champion, holds multiple diving records at PA, and has been named an All-American. She has continued to grow as a diver and work hard over her four years as a Cavalier.
Entering this season, Francella had big goals for herself and was willing to work hard to achieve them.
"I definitely had high hopes for myself but wouldn't say I expected it.," said Francella when asked if she expected to win her third state title.
"Diving is a weird sport and you never know if a really good freshman will show up," said Francella.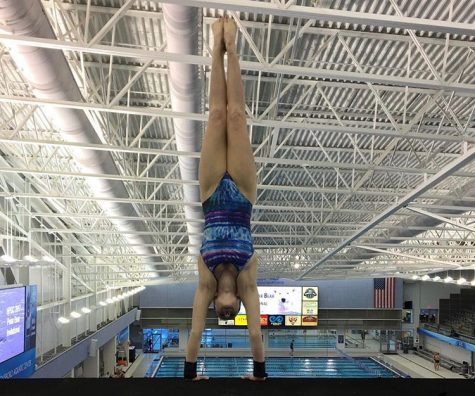 With extensive experience diving both for club teams and the PA team, Francella has learned to prepare herself not only physically but also mentally to compete at the highest level.
"Mentally to prepare, I don't think of them as competitions but I just get on the board and think of it like I am showcasing my abilities," said Francella.
Francella competes in the one-meter springboard competition doing a variety of dives. She will continue to showcase her talents on the diving board as she continues her diving and academic career at the University of Pennsylvania.
"Around here I have good competition, but collegiate diving is just a whole new level, so I'm really excited to experience that," said Francella. "PA's been great and winning state titles has been amazing, but I am so excited to shake things up with a new coach and a new team."
"Of course I am going to be super sad leaving my current teammates and coach but I am super excited for this new phase of my life," said Francella.
Francella reflects back on her final high school season saying, "The best part of this season for me was definitely the last week."
"It was the most stressful in a way because of states, but I also realized that it was my last week of high school diving so I was really just able to have fun and enjoy my time with my teammates," said Francella.
Along with leaving behind her coaches and the rest of the Cavalier family, Francella leaves behind her fellow diver and friend freshman Faith Pearson.
Pearson and Francella have been diving together for years within their club team and have been able to watch each other grow as athletes over the years.
Pearson placed third in her first VHSL state diving tournament and views Francella as not only a role model but a friend.
"I have seen her grow throughout the years and I know how much effort she puts into this sport," said Pearson. "I am so glad I was there with her for her last states."
"She makes me a better diver and pushes me to do my best," said Pearson.
Although it is many months away, Pearson is already looking forward to her sophomore diving season at PA.
"I want to work on getting more height on my dive, and I want to work on getting more harder dives because I know I am capable and I think it will be a great challenge," said Pearson.
As she leaves for college, Francella is looking forward to watching Pearson grow as a diver at PA.
"I cannot wait to see her progress in diving and I really hope she can end up as the fifth diver in the state to win three consecutive titles," said Francella. "She's amazing and a hard worker and I think there's just something in the water that leads to good divers at PA."