It happened one night: The unexpected results of the Academy Awards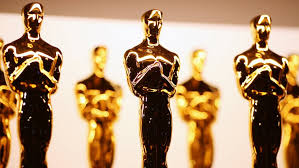 By Ana Costanzo
The biggest night for Hollywood. An even bigger night for film enthusiasts.
On Feb. 24, the 91st Academy Awards honored the nominated films of 2018, snubbing some major contenders while awarding films undeserving of Oscar gold.
Though I suspected my favored films would come home empty handed, I could not foresee the events in which Green Book would win Best Picture, nor Rami Malek winning Best Actor for Bohemian Rhapsody. It seems unfathomable, and yet, it happened.
In fact Bohemian Rhapsody won four awards, Rami Malek winning Best Actor for his monotonous portrayal of the legend Freddie Mercury, his lip-syncing abilities beating the talents of Willem Dafoe (At Eternity's Gate) and Bradley Cooper (A Star is Born). It also won in the categories of Best Film Editing, Best Sound Mixing, and Best Sound Editing.
Meanwhile, Green Book won three statues for Best Supporting Actor for Mahershala Ali's portrayal of pianist Don Shirley, Best Original Screenplay, and the prestigious Best Picture.
Whether the Academy just doesn't realize talent or simply chooses to watch these bland blockbusters for the sake of entertainment, I must agree with Spike Lee in his anger, the fiery ball of purple who promptly tried to walk out of the Dolby Theatre after Green Book was announced as winner of the biggest award of the night. However, the truth is inescapable; this was no La La Land moment (though I certainly hoped it was a mistake), just Hollywood blindly recognizing a film that should not have garnered so much buzz. Such is the way for greedy business, I suppose.
Besides these films, Roma took home three awards, proving Alfonso Cuarón is a master of mis en scène. Cuarón himself took home Best Director, Best Cinematography, and Best Foreign Language Film.
Of course, there is the superhero film of 2018 that rampaged throughout the world, Black Panther, taking home three awards in Best Original Music Score, Best Costume Design, and Best Production Design.
This was no good year for veteran actors as Glenn Close (The Wife), who once again got snubbed of her Best Actress award, this being her seventh Oscar disappointment, and Olivia Colman instead winning for The Favourite. Amy Adams (Vice) also lost to Regina King (If Beale Street Could Talk), this being her fifth Oscar loss in the Best Supporting Actress category.
However, there was one veteran talent who finally achieved his gold: Spike Lee. Hailed as an influencer of film, Lee won Best Adapted Screenplay for BlacKkKlansmen, his first-ever win, even after filmmaking since the mid-1980s.
Much debate sparked the topic of who would take home the Best Picture Award, Roma being perhaps the most notable contender. Boy, were they wrong. The truth is no one suspected it to be Green Book, least of all the audience. The Academy left us blindsided, leaving us to fend for ourselves to try to recover from such panic.
I certainly cannot come to terms with such disappointment with the Academy, my only thoughts veering towards legend Marlon Brando's poignant words in Apocalypse Now!: "The horror, the horror!"
About the Writer
Ana Costanzo, Co-Editor
Most of the time you will find me writing independent film reviews, but I write anything which sparks my interest. I love film and consider myself a film...