Book It or Look It: The Mysterious Benedict Society
It's that time again…thank you for reading the second installment of "Book It or Look It!" 
I hate that name. 
What name? 
The Book it or you know. 
Look it? 
Yeah, that. The Book it part is okay I guess, but that second part? *shudders* Total cringe fest. You do have a point there. But I can't say Book it or Show it that just sounds dumb. 
You could still go for something better. I don't know, maybe Read it or … 
Harder than it looks, huh?
I could come up with something if I had more time. 
Sure you could. Let's just get to the actual reason people are here. 
Well it's certainly not your winning personality.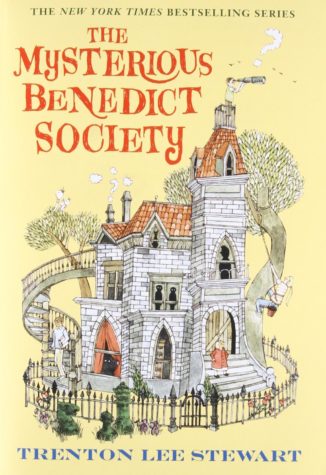 Today we will be looking at The Mysterious Benedict Society. The book was released in 2008 and Disney+ produced a TV series adaptation this summer. 
My dad first read The Mysterious Benedict Society series to my sister and me when we were little, and they became stories that we returned to as we grew up. I learned last year that there was a fourth book published in the series and loved reading about these characters as much as the first time. So when my family and I heard that Disney+ was releasing a show, we knew we would have to watch it. 
For those of you unfamiliar with the book or show, here is the back cover synopsis: "ARE YOU A GIFTED CHILD LOOKING FOR SPECIAL OPPORTUNITIES?
When this peculiar ad appears in the newspaper, dozens of children enroll to take a series of mysterious, mind-bending tests. (And you, dear listener, can test your wits right alongside them.) But in the end just four very special children will succeed. Their challenge: to go on a secret mission that only the most intelligent and resourceful children could complete. To accomplish it they will have to go undercover at the Learning Institute for the Very Enlightened, where the only rule is that there are no rules. As our heroes face physical and mental trials beyond their wildest imaginations, they have no choice but to turn to each other for support. But with their newfound friendship at stake, will they be able to pass the most important test of all?
Welcome to the Mysterious Benedict Society."
One of my favorite aspects of watching the show was the reminder of how impactful the book series was during my formative years. It taught me to value intelligence in all forms. The moment that really highlighted this influence took place when Reynard "Reynie" Muldoon was taking the paper test. He came to the question "Are you brave?" I would like to think so, I thought. I was astonished when moments later that line showed up as Muldoon's response. 
Okay, what does that even show? That you try to believe in yourself but you doubt because you've never had a chance to prove yourself?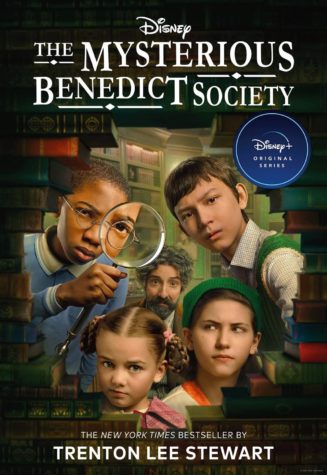 Well, I mean yes. It shows the influence of these characters on my development. For example, after reading this series I wanted a bucket like Kate Wetherall's. 
Speaking of which, the show gave a lid to Wetherall's bucket in the show whereas I am 95 percent sure her bucket did not have a lid until at least the second book. 
Only 95 percent sure, huh? 
Yes, I did not quite have the time to double check on that detail. 
Wow, what a liar. You totally had time. 
That's not true! I have had a lot going on but I am doing my best. 
What about all that time spent reading other books for fun? 
Well I mean… 
Exactly, but I digress. 
Continuing with the comparison of the book and series, overall, the show stayed very consistent with the books. The actors are actually around the same age as the characters, unlike some other shows *cough cough* "Shadow and Bone." Very subtle. The only actress that falls outside of this is Marta Timofeeva who played Constance Contraire. She is 12 years old whereas Contraire is said to be two in the first book. However, this difference is easily overlooked as Timofeeva captures Contraire's essence almost perfectly. Another difference comes with Ledroptha Curtain not having a wheelchair in the show, but again these deviations are not major. 
Overall, both the show and the book hold a special place in my heart and are worth the experience. Despite that, my vote would be: book it! Sooo surprising. Again the book offers more of an original view as well as there being three subsequent books (which hopefully will become future seasons!).
Les Misérables will be the subject of the next "Book it or Look it!" edition. 
No "like, share, and leave a comment down below" this week? 
You made enough fun of me for it last time.