Expectations for the field hockey team
The PA girls field hockey team will finish its last couple of games of the season in about three weeks, and hopes to keep its playoff hopes alive. After Tuesday night's 2-1 loss to Kellam, the team is 9-2 and 3-2 in the Beach District. 
Coach Kristen Wheeler feels the expectations are high as always.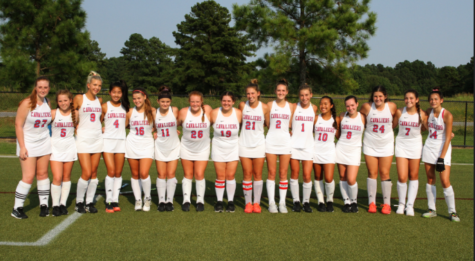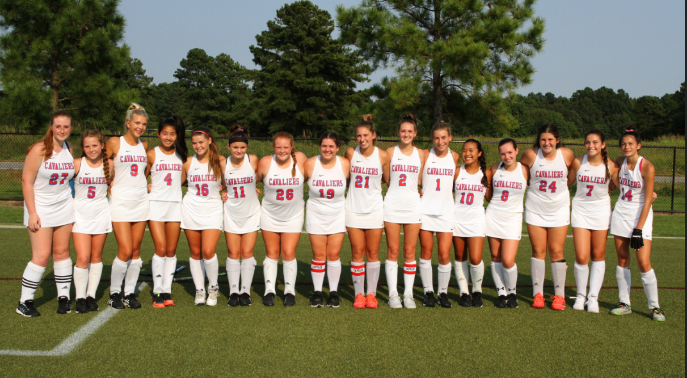 "Our current expectation is that each player works to bring the best version of themselves to practice and games each day," according to Wheeler. "This means they are mentally, physically, and logistically prepared to put forth their best effort every single day."
Some of the players who are helping the team's success are seniors Madi Allen and Kylie Wheeler and freshman Sydney Raguini, who lead the team in points scored. For a team with a 9-2 season, communication and teamwork is a key part of the success they have been achieving. 
"One thing I would really like for our team to do a better job of is to consistently perform at our highest level. We show moments of team brilliance, but then follow it with minutes of unorganized, individualized play," Wheeler stated. "Hockey is a team sport. We need to play with each other, with a high level of intensity for 60 solid minutes."
Junior Zoe Barbee who plays defense said it has been a struggle dealing with COVID during the season. 
"One of our assistant coaches actually ended up getting COVID, so we weren't able to practice for a while," said Barbee. "We don't get any buses to our away games because it's too close of contact, so everybody has to get their own ride."
Wheeler feels that the biggest impact comes from the team itself, and it's not worth the risk of having a player or coach contract the virus. 
"The biggest impact has been the separation of JV from varsity, and not just the separation of this season. It was not having a JV team for two full years," according to Wheeler. "Because of the absence of that feeder system, the number of players is low and the experience of players is lacking."
But even in the midst of the pandemic, the players are optimistic about the future.
"When things don't go your way, you always have to try to stay positive and you can't get in that mindset that keeps dragging you down," said Barbee.
 "Where the team goes from here is totally in the players' hands," Wheeler explained. "They've been given many tools, physically and mentally, to grow and improve as individuals and as a team."