Data on lunch and e-hall pass opinions
Out of the 274 PA students who responded to a recent survey conducted by The Page, 68 percent find the e-hall pass more difficult to use than traditional hall passes. However, teachers are relatively split.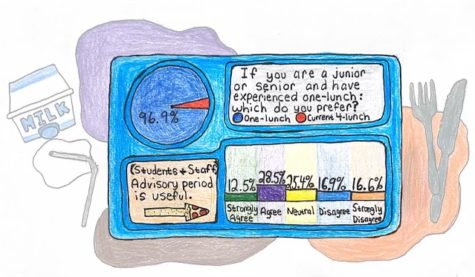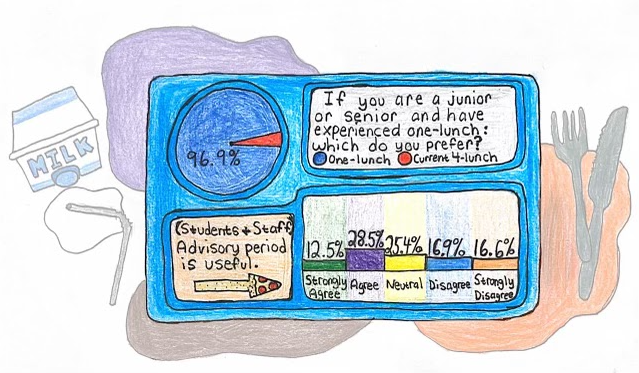 Students and teachers also differed on their opinions relating to one lunch. The majority of anonymous teacher responses expressed a collective dislike of their hall monitor duties during the 50-minute lunch period, while only 3.1 percent of juniors and seniors prefer the current four-lunch schedule.
Twenty-nine percent of students agree that the daily advisory period is useful. However, 17.5 percent strongly disagree, and 17.2 disagree. In response to whether teachers have set advisory periods, a majority of students stated that they used advisory mainly as a study block. 
For the student and staff populations, the margin of errors are ±5.45 and ±18.7 percentage points respectively.