PA welcomes new 2022-2023 staff
The Page set out to interview the new staff at PA for the 2022-2023 school year. They shared about their teaching backgrounds, hobbies, and more! The Page will continue to add new teacher stories throughout the week, with the most recent at the top.
New English and journalism teacher Susan Conrad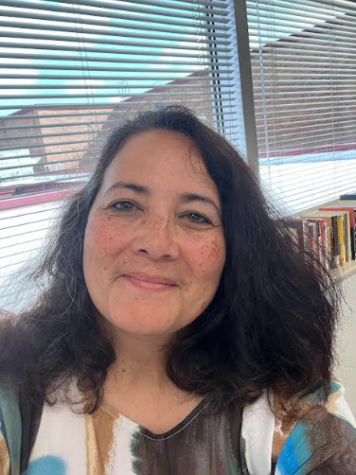 By John Davis
Brand new to both Virginia Beach and Princess Anne high school is English and journalism teacher Susan Conrad. Finalizing a relocation from Pennsylvania, Conrad is excited to take on the challenges of returning to teaching high school after spending the majority of her teaching career teaching middle school students.
Initially majoring in journalism in college, Conrad was a freelance reporter for local papers while living with her sister. She inevitably turned to apply her talents to the field of education, where she taught college students at just 21 years old. Eventually, Conrad found herself teaching eighth grade English classes in a Pennsylvania middle school for 20+ years.
Recently, Conrad's son who lives in Virginia Beach reached out to her and made a pretty strong argument for her to move down here. "My oldest son, Josh, said 'I think you'll really like it down here,'" so I began researching a way to make it work," Conrad said, detailing a conversation between the two of them.
"I have finally escaped the Pennsylvania winters," she noted. "I am thrilled to be in both warmer weather and closer to my sons." Conrad said that her favorite pastime since moving here has been her "beach therapy," where she walks along the beach to decompress. She noted, "It is my new favorite hobby, I go as often as I can."
Conrad is more than excited to be at PA. She feels fulfilled in her new role here, mentioning that "To be able to land here and teach journalism, everything is coming full circle, and I can incorporate everything." Conrad teaches two sections of English 10 as well as journalism, which she is more than excited about, explaining that "We are conduits of truth and conduits of human connection."
New librarian Melissa Foster
By Julia Lafountaine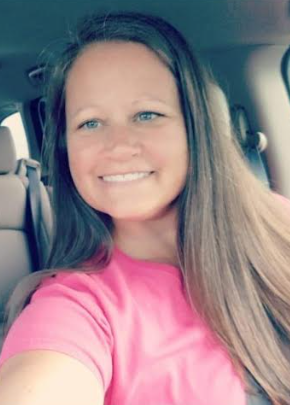 New librarian Melissa Foster is excited to grow as a professional this school year. This is her seventh year as a librarian, as she previously taught first and second grade, amassing a total of over 20 years of experience. This year, Foster is very excited to transition into a high school environment while working alongside another librarian.
Outside of school, she has been married for 20 years and is always driving her kids around as she is a mom to three boys. Foster also has three pets: a Golden retriever named Fenway, and two cats named Bacardi and Badger ("if you know it, you know").
When asked to describe herself in one word, she described a variety of characteristics including organized, creative, and energetic, as she felt one word could not capture her entire personality.
New history teacher Morgan Deal
By Hailey Brown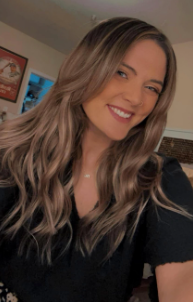 History teacher and softball coach Morgan Deal is excited to be teaching at the school that she has had her eye on ever since moving to Virginia Beach. When she first moved to Virginia Beach from Pennsylvania three years ago, she drove by Princess Anne High School and thought, "what a dream it would be to teach there." She was specifically impressed by the standard the school is held to. Now, she's here, and is "already blown away."
Since eighth grade, Deal's dream was to be a high school history teacher. After teaching at Norview Middle School for two years, Deal is finally where she belongs, teaching AP US History and World History I at PA. With an Abraham Lincoln tattoo on her ankle, it's no secret that she loves what she does. "US History is my passion," said Deal. "My heart burns for it." She received her master's degree in history from Slippery Rock University where she played club softball. She's planning to start her doctorate next year.
When asked to describe herself in one word, Deal answered "transparent." She loves being outgoing and feels it is important to have a balance of personality outside and inside of the building. "I try to always remember I'm a human being outside of school, but I also feel like I'm happiest when I'm working," said Deal.
Deal was inspired to teach by a teacher who noticed and cared about her. She reminisced, "He made me feel like I was more than just a student that he had to teach, and that's important."
So far, she's very impressed with the brilliance and the level of conversations she's already witnessed from the kids. Following in the footsteps of her past teachers, Deal emphasizes, "My main focus and goal is to make everything I do in here fun and engaging."
Deal is grateful to have reached her dream job so early in her life and is looking forward to her future. "I'm really excited to take my passion and instill it in the minds of every child that walks in here."
New Special Education teacher Lorraine Williams
By Hailey Brown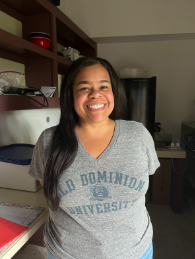 Special education teacher Lorraine Williams is so excited to be back with the kids at Princess Anne High School. Having worked alongside the SECEP program at PA from 2017-2021, Williams now has her own classroom and is ready for the school year ahead.
Williams was born in Hawaii and has been in Virginia Beach for the past ten years. She's been teaching for all of those ten years, five of which were in early childhood education, and the recent five being in special education.
Williams describes herself as enthusiastic and always ready to learn new things. "Life's good," she beamed. This year she's looking forward to learning new strategies and skills to make the best environment possible for her students. Williams lives by the idea that the kids come first. "There's nothing special about me," she insists. "It's all about the kids."
Assistant Principal Jenna Filipowiez 
By Katherine Haden
Jenna Filipowicz brings her experience as an assistant principal at Green Run to her new position at PA.
Filipowicz taught math at Ocean Lakes for six years before becoming a math coach at Kempsville High. "There [were] a lot of leadership opportunities through that…" said Filipowicz, "so that led me to want to become an administrator." She graduated from Longwood University and completed her administrative assistance internship at Larkspur Middle.
A military child, Filipowicz was born in the Netherlands and moved to Virginia at age six.
In her free time, she enjoys photography as well as spending time with her kids reading or playing baseball.
Filipowicz looks forward to experiencing PA traditions, especially during Homecoming week. "I just love the pride that everyone has at this school," Filipowicz said.
New French teacher Julie Ezell
By Katherine Haden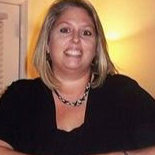 After teaching ESL for a cumulative 17 years, including an eight-year stint in Japan, PA alum Julie Ezell rejoins the community as a teacher of French 1, 2, and 3, as well as IB French 4 and 5. She has been teaching French for 10 years. 
Ezell has two sons, one studying music at University of North Texas and the other attending Tidewater Community College. She also has a Cavalier King Charles Spaniel named Sandy.
In her free time, she enjoys learning about languages and cultures. She recommends Antoine de Saint-Exupéry's all-ages book The Little Prince.
This year, Ezell looks forward to helping her students develop personalized strategies for learning and memorization.
"I'm just really, really happy to be back here, and to teach the students," said Ezell. "I'm very excited."
New history teacher David Sybers 
By Olivia Guy
As a self-proclaimed nerd, history teacher David Sybers enjoys reading comics and graphic novels outside of teaching.
New to PA, Sybers enters his fourth year of teaching, bringing his three years of experience with him from Chesapeake Public Schools. Now teaching IB 20th Century Topics and World History II, Sybers brings his passion for collaboration and credible thinking into class with him.
Sybers incorporates the use of historical and primary sources throughout his curriculum to help students understand the concept of empathy. His goal is to "Put them in the shoes of people who have experienced history first-hand." To encourage students to value the opinions of others, he integrates class discussions into his course curriculum. In addition to this, he practices interactive note-taking and consistent image analysis.
Sybers also enjoys watching and playing basketball and freshwater fishing. However, he notes that he would not be opposed to saltwater fishing "If a friend who owns a boat invites" him. As reflected by the posters in his classroom, he notes that his favorite movies are Dark Night 2008 and Avengers Infinity War. He explains that the best word to describe himself is "structured." He explained further saying that he has to "Have a plan going into things."
New Marketing/Fashion Marketing teacher Ashley Brickner
By Lydia Winstead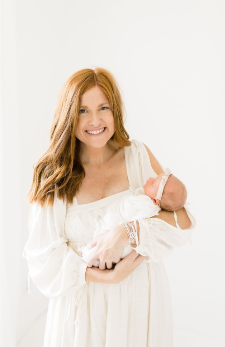 Ashley Brickner is excited to join the PA community this year, teaching Marketing and Fashion Marketing.
Having attended Radford and Averett University and majoring in fashion, Brickner has been teaching for the past 18 years at First Colonial and Ocean Lakes. After teaching fashion and AVID, she is excited to be returning to Marketing.
Brickner says Marketing specifically focuses on real-world skills such as getting a job, branding, and finance, "Just all things that you can really use after high school." She encourages everyone who is interested to take the course.
Brickner is switching to PA to work part time to spend more time with her four young daughters, the youngest being three months old. She is already in love with the school's diversity and the new students she is able to teach. Outside of school, she continues her passion for fashion along with interior design and photography.
Brickner hopes to be a positive influence for her students, kids, and anyone she comes in contact with in the building. "I always like to tell my students how important [it] is to be a light and lift people up instead of bringing people down."
New math teacher Casandra Scott 
By Lydia Winstead
Casandra Scott always knew she wanted to be a teacher, but it took encouragement from a teacher to become one. "One of my professors pointed out that I would be a great teacher, and from then I decided to stick with it," remembers Scott.
After attending Norfolk State and Georgia State University, Scott has taught in different schools around the state and in North Carolina, most recently teaching at Bayside Middle. She is excited to return to teaching high school math and is glad to do it at PA. Scott is interested to learn more about what makes PA unique, listing the IB program, the West Building and the NJROTC program. "I feel like I know certain things," Scott explains, "but I don't know everything. I'm looking forward to really finding out PA."
Outside of school, Scott likes to spend time with family, especially her two children. When they're not traveling or taking vacations during the summer, Scott and her family enjoy sports, game nights, and hanging out by the pool.
"I've always been back and forth throughout my teaching career," Scott explains, "but I eventually fell in love with it and I'm really happy." Reflecting on her love for teaching, Scott explains that along with her students, she is always learning. "As a teacher you are always learning new things. You're always thinking of what you can do better."
New English teacher Alycia Atkinson
By Quilla Chavez
An alumna of PA, Alycia Atkinson is looking forward to being back at her former high school. She has been teaching English to all high school grade levels for 17 years, and is now teaching English 10 Honors and AP English Literature.
In line with the courses that she teaches, she enjoys reading during her free time and can be caught with a book on her desk at all times. Exploring new stories through literature showcases her self-admitted inquisitive nature.
New Special Education teacher Jinhee Wiskow 
By Jana Isern
Returning to her roots, Special Education teacher Jinhee Wiskow brings her experience from Pembrooke Elementary back to the West Wing to teach students with multi and intellectual disabilities. She explains that she had started at PA working on her license program and was glad to be back as she "loves PA."
As well as history books about different cultures, in her free time, Wiskow enjoys reading the Bible as she describes that she enjoys that it provides consistency throughout the centuries.
She said that "for me personally it is important that we use a gentle approach with great care, respect and also with firmness carrying both sides of the coin when we deliver messages or teaching instructions."
Now an empty-nester, Wiskow said that she enjoys spending her free time with her husband. She said that "reconnecting with each other has been really nice."
Wiskow was born and raised in South Korea and most of her family still lives there. In one word, Wiskow describes herself as a "truthseeker," because her name means "truth" (jin) and "girl" (hee).
New Culinary Arts teacher Kelly DeMarchena
By Jana Isern
Having taught at Landstown Middle School, DeMarchena arrives at PA to teach Culinary Arts and Catering to all grades and has also taught Parenting throughout her teaching career. DeMarchena has also been teaching at the Culinary Institute of Virginia since 2006.
She described her teaching style as "pretty direct but laid back. I like to be fun," and described herself in one word as an "empath"
In her free time she enjoys outdoor activities such as going to the beach, gardening and spending time outside with her two kids.
DeMarchena was born and raised in Virginia Beach and attended Kempsville High where she began running track. She now runs half marathons and is training for the March Shamrock.
DeMarchena explained that she went to VOTEC for culinary arts during her high school years and decided to follow the path of culinary arts because most of her family members are chefs. She said that she started working in restaurants in 1997 and really enjoyed her experience.
Reflecting on her experience, she said that it is much different teaching high school students culinary arts because they want to learn because they like to eat, whereas adults usually want to learn in order to advance into culinary studies.
DeMarchena believes that "people need to know how to cook" and that "it's a life skill that all people need to know."
New Librarian Lori Nye
By Samantha Lee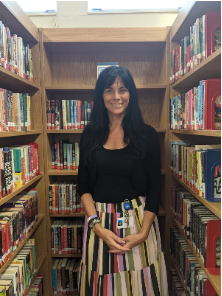 Lori Nye joins the PA community this year as a new librarian. She previously worked at Cape Henry for three years and is working in a high school library for the first time. Nye has been a librarian on and off since 2012 and has also worked as a reading specialist in the past.
"At the time, I hopped from librarian to reading specialist because I have both degrees and sometimes when you're a librarian, you sort of teach groups," said Nye. "You don't get to follow kids' progress and their successes."
Nye was born and raised in Virginia Beach and graduated from First Colonial High. She attended UNC Wilmington and later got her teaching certificate at Virginia Wesleyan. She also has two masters degrees from ODU and Regent University. She has three kids and seven pets.
When she's not at school, Nye enjoys spending time in the outdoors. "We live down at the oceanfront. I love going to the beach, going kayaking and paddleboarding, and biking on the trails." She also enjoys reading and being in the library.
She explains that she's looking forward to what the PA community has to offer and all the opportunities this year, particularly homecoming. "Aside from the academic stuff, I'm super excited about homecoming because I heard it's a really big deal.
New World History II and Psychology Teacher Matthew Meisenhelter
By Lauren Wilmoth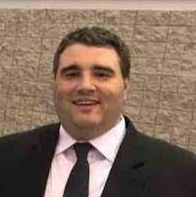 World History II and Psychology teacher Matthew Meisenhelter is thrilled to begin his first year at Princess Anne High School. He is from York, Pennsylvania, and when asked to describe himself in one word he chose "enthusiastic."
He has two sons, a cocker spaniel/poodle named Leroy, and is married to Princess Anne Middle School Special Education teacher Mrs. Meisenhelter. 
Meisenhelter is very excited to get to know all of "PA's amazing students" and "help them all succeed in the social sciences." Meisenhelter would like everyone to know that he is "Very big, and a little weird, but a nice guy, especially if you follow good procedure!"