Broadening our horizons: Rent the Musical (review)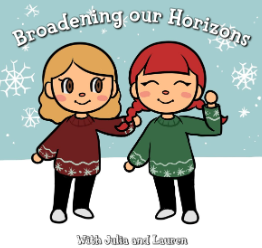 One of my absolute favorite musicals to listen to around the holidays is Rent, a rock musical from the 90s that takes place on Christmas Eve and begins with the iconic line "December 24th, 9 pm, eastern standard time." The classic rock tunes like "Rent" and "What You Own" blend with powerful ballads like "One Song Glory," and "Seasons of Love." Rent was written by Jonathon Larson, who recently had a movie made in his tribute called Tick, Tick… Boom. Being a fan of his work with Rent, it was really emotional to see an important part of his life portrayed by the likable Andrew Garfield from The Amazing Spider-Man franchise and The Social Network. Larson, who passed away on the opening night of Rent, never got to see the sheer success the show would amount to. The musical, which tackles topics like AIDS, homophobia, poverty, and drug addiction, not only conveys those topics in a relevant and timeless way, but it also portrays how all of these topics affect interpersonal relationships and go hand-in-hand with one another. I cry every time I watch it; but to be honest I cry at everything!
Speaking of watching it, there is a multitude of versions of the show you can watch… Some are definitely better than others. My favorite rendition of the show is the Rent (2008) Louder Audio version on Youtube. This was the final live Broadway performance, 
recorded in 2008, and it doesn't have the original cast, but personally, it is my favorite cast. With Renée Elise Goldberry (Hamilton) as Mimi, Adam Kantor as Mark, and Will Chase as Roger, to name a few, the cast is very diverse, as is the original, but there is just something about this cast that melds together so well. Live performances typically convey in-the-moment emotions much better. Generally, I will opt to listen to and watch the Youtube version rather than listening to the soundtrack on Spotify or watching the movie-musical version.
My favorite songs from the show are "One Song Glory," Roger's ballad, along with "La Vie Boheme," an ensemble number, possibly my favorite ensemble number of all time. For the purposes of this review, I want to compare "One Song Glory" between the Youtube version, the Original Cast Recording, and the Rent: Live 2019 version (which was terrible).
The cast recording of "One Song Glory," with vocals by Adam Pascal, the original Roger (my favorite character), is really good, however, in my opinion, the singing is quite shaky and outdated because Pascal uses a lot of vibrato in the song. I like how in the 2008 recording, you can still feel the power of this beautiful song about the fear of being forgotten and running out of time before you can make a name for yourself in Chase's soulful voice. He has a stunningly subtle vibrato that he uses occasionally to convey Roger's vulnerability. At other times his voice is quite soft and just a lot smoother than Pascal's. I also like that in this version you can see that the song starts with the slamming of Roger's guitar after he is frustrated with his inability to create anything meaningful. This transition was not as smooth in the Rent: Live 2019 version which aired live on Fox. I won't get into the multitude of reasons that I dislike Rent: Live, but I will say that I actually preferred Brennin Hunt's performance as Roger to the Original Cast Recording, as it reminded me a lot of Chase's take on the character.
The only thing I would critique is the raspiness in his voice; sure, this is a rock musical, but this song is meant to be a more vulnerable piece and I think the element of the rock and roll style voice takes away from that at certain points. My favorite line throughout the whole song is "find the one song before the virus takes hold, glory like a sunset," because it is the first line that really hits you in the musical and makes you think about the actual depth of the subjects presented, as Roger reflects on his experiences with AIDS and his ex-girlfriend, and the inevitability of his own death while trying to cope with it. This line is delivered perfectly by Chase in the 2008 version. You can really tell that he is hurting and the line is incredibly powerful. However, I think all the Rogers nailed this, as the song overall is just inherently emotional, eye-opening, and touching.