PA Girls Soccer: Searching for Glory
The PA girls' soccer team is currently enjoying one of its most prosperous and successful seasons in recent memory. They have a 7-2 record following a 10-0 win against Bayside and are now ranked third in the Virginia Beach area and eighth overall in the state. Given that the top two schools in Virginia Beach, Kellam and First Colonial, are also ranked first and second overall in the entire state of Virginia, this ranking is nothing to scoff at. Despite the tough competition, they have their sights set on the championship, and they need to be ranked in the top two of the region to qualify for the state tournament. 
Their last two games against Tallwood and Salem are must-wins if they want a shot at qualifying. 
Senior Olivia Braunbeck agrees, "We only need four more wins!" They will still be eligible for the regional competition, where they can advance to the state tournament, which is a more challenging route owing to the quality of the teams they might encounter, even if they do not place in the top two.
 She is confident that with their momentum right now, making states is "more than attainable."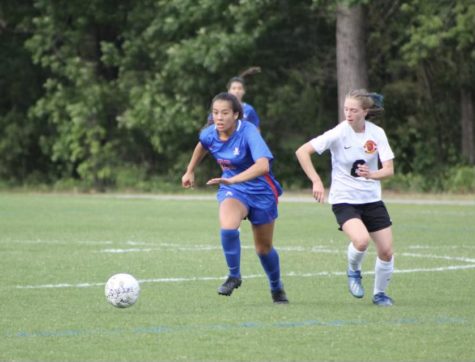 Fellow senior Caroline White is also hopeful in their chances. "Of my high school career, this is the best we've ever been," she says. 
White and Braunbeck attribute most of their success to the improved chemistry of the team. "This is the first year in my four years on the team that there has not been Covid restrictions. This has allowed our team to do more bonding activities, ultimately building team chemistry," Braunbeck says.
They also credit their new head coach, Dwayne James, and his coaching staff, Adam and Kevin, who have invigorated the team. "They bring a different energy to the team and that has been evident in our results," Braunbeck explains.
Junior Ella Scholefield, the team's newfound goalkeeper, mentions that they are "on track to make the regional finals."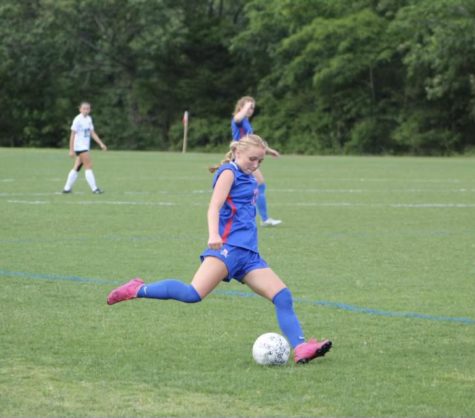 Braunbeck, Scholefield, and White all agree that the highlight of their season was beating Cox, a feat that hasn't been achieved in over 10 years. Braunbeck believes that this early result was vital to their season, as it filled them with the confidence and the mentality that they can overcome the "dominant teams."
 Their next game will be at home against Salem on May 19th at 5:15 pm.