The Page set out to interview the new staff at PA for the 2023-2024 school year. They shared their teaching backgrounds, hobbies, and more!
English teacher Tyler Thornes
By Alissa Savostyanova
New English 10 teacher Tyler Thornes says he is eager to continue his teaching career at Princess Anne High School.
Thornes grew up in the Eastern Shore around Chincoteague. He loves playing guitar and originally began his teaching career as a music teacher before finally settling on English. "I decided not to mingle my hobbies and career," Thornes added. 
 Thornes graduated Arcadia High School twelfth in his class and was awarded a full-ride academic scholarship to the University of Maryland. Thornes is now starting his master's program at Old Dominion University.
Thornes says he is ecstatic to be teaching high school, as he's taught in middle school for the past nine years, as well as getting to know the Princess Anne community and finding his way around. Thornes stated, "I've always thought that to a new job you take eighty percent of what's already there and bring in twenty percent of yourself." 
Some of Thornes' hobbies include playing guitar and publishing music for a band called "Find Me Alive." Thornes also mentioned that he enjoys spending time with his kids and wife, along with going to the zoo and the aquarium. 
English teacher Suzann Moebes
By Matt Murphy
Suzann Moebes is excited to teach English 11 and 9 honors this year. Originally from Norfolk, she explored a career in law enforcement before switching careers to teach which she has been doing for the past 12 years. 
Moebes says she is looking forward to this year, especially for "kids who are bright, kids who are fun to be around." 
An active person outside of the classroom, Moebes mentioned, "I garden, I hike, I read, and I spend time with my 12-year-old son." Moebes has two pets, a German Shepard named Azriel and a cat named Emerson, after the American essayist Ralph Waldo Emerson.
Math teacher Hunter Ulrich
By Fin Worall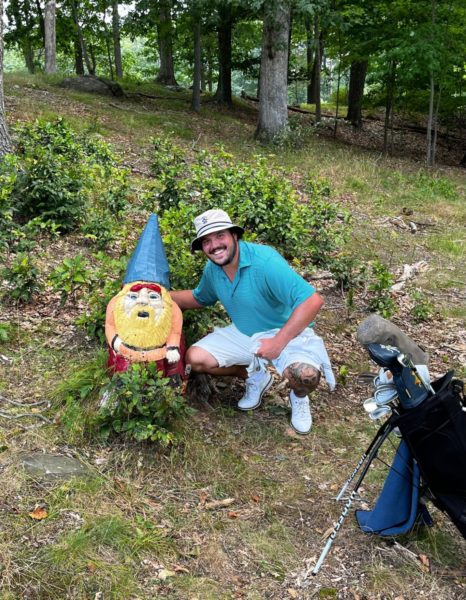 Hunter Ulrich, an Algebra 1 and academic concepts teacher in Special Education is looking forward to making connections with students and leading them into their "academic success".
After moving to Virginia Beach at 13 from Las Vegas, Nevada, Ulrich attended Hickory High School. He says that he hadn't decided to be a teacher until his senior year of high school, and although he wasn't totally certain about teaching until his junior year of college, he hasn't turned back since. Ulrich taught at Tallwood for four years in the Southeastern Cooperative Educational Program (SECEP) before moving to PA for the 2023-2024 school year. 
When asked to describe himself in one word he responded with "caring," following it up by saying that if "there's any students out there (whether I teach them or not) who have any questions about teaching, life or anything, I am happy to help."
Math teacher Trevor Troxel 
By Matt Murphy
If new math teacher Trevor Troxel could describe himself in one word, he would use the word "Passionate". He has always had an interest in teaching and is an Algebra 1 and Algebra, Functions, and Data Analysis teacher this year at PA.
Along with playing baseball, volleyball, and softball, Troxel enjoys the outdoors, including going to the beach and hiking. He is recently married and has 10 nieces and nephews. 
Troxel is new to Virginia Beach this year, having just moved from Wisconsin, where he attended the University of Wisconsin-La Crosse. Troxel says he is excited for the new school year and is "Looking forward to exploring the area, [and] making new friends." 
Biology Teacher Brandi Butler
By Rose Clarke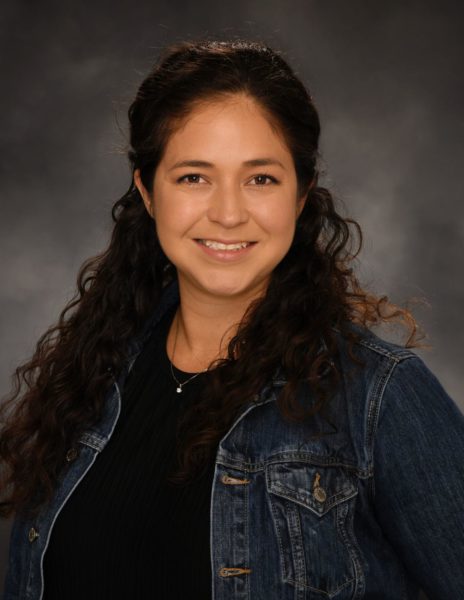 New biology teacher Brandi Butler has traveled far and wide to make it to Princess Anne. From her original home in Austin, Texas, she's moved to Arizona, Hawaii, back to Texas, and finally here, in Virginia. Through all of this travel, Butler found the start of her teaching career in Hawaii.
Butler is married and has two sons, Blake and Bryce. While in Hawaii, she was signing her sons up for school when the opportunity to teach was given to her. She began as a teacher's assistant for everything from Pre-K to sixth grade with special education. These years eventually led to her decision to finish her degree in biology at Old Dominion University.
With her newly earned degree, Butler and her family moved here to Virginia Beach. Butler started her new era of teaching at PA, working under science teacher Ashley Karunaratne as a student teacher. From there, she began teaching sixth through eighth-grade science in 2021. Her original goal was to teach biology at PA, but the opportunity wasn't given to her. Fortunately, with the help of Karunaratne, she reapplied and got the job.
Butler has been looking forward to working at PA and with the rest of the staff. "I'm so excited to be here," she stated. "This is it. This is it for me." Additionally, not only is she passionate about her job, but she also loves and enjoys many outdoor activities.
From her time around the country, Butler and her family picked up lots of favorite activities: snorkeling, hiking, traveling, and baseball. Butler's sons both played baseball and it brought about a great love for the game for the entire family. In fact, it's on her family's bucket list to visit all of the Major League Baseball stadiums.
If Butler could describe herself in one word she says it would be "Well-rounded." She describes herself as able to carry out a conversation with anyone and knows a little bit about anything. "I can talk about almost anything. I think that perfectly describes me."
Biology Teacher Valerie Comstock
By Rose Clarke
New biology teacher Valerie Comstock was born in Pisa, Italy and moved to Winchester, Virginia at nine months old, where she was raised. When she graduated high school, she enrolled in Mary Washington College, then transferred to Old Dominion University, starting her career in science.
Comstock had wanted to be a teacher but wasn't sure it would fit with her. Originally, she followed her geology degree to work professionally for the city of Chesapeake; however, after six years, she moved away from that career and entered the realm of teaching.
She went back to school at Regent University to get her provisional teaching license. 10 years later, Comstock got her master's degree at ODU. Now, she's been teaching for over 20 years in four different types of sciences.
Before teaching biology, she taught Earth Science, AP Environmental Science, and Oceanography. While she enjoyed teaching these classes, Comstock found it better to teach a class with an upcoming SOL. "I found I was not the teacher I wanted to be," she explained. "I love my students…and I'm very big on having positive relationships."
Comstock came to Princess Anne with the intention of getting a new chance at teaching. She knew a lot of the teachers currently working at PA from Green Run High School and First Colonial High School. When she saw the biology position, she was "really excited". Not only was she teaching a new subject, but she was also rejoining her school family.
"Being a teacher isn't just about walking into a room and talking to people," Comstock explains. "It's about being involved." This year, she is anxious to learn, meet more kids, and go to a lot of school sporting events. 
Outside of school, Comstock has many interests. When she was younger, she played lots of sports herself, including basketball, tennis, and volleyball. Not only did she play, but she also enjoys watching sports in general. She loves music and uses it as a stress reliever. Currently, she is reteaching herself to play the piano.
Comstock describes herself as "positive." Whatever the situation, she always tries to find the silver lining. Whoever it is that is having a bad day, she makes sure to "try and help them find something positive."
NJROTC Instructor Joseph Lynn
By Lydia Winstead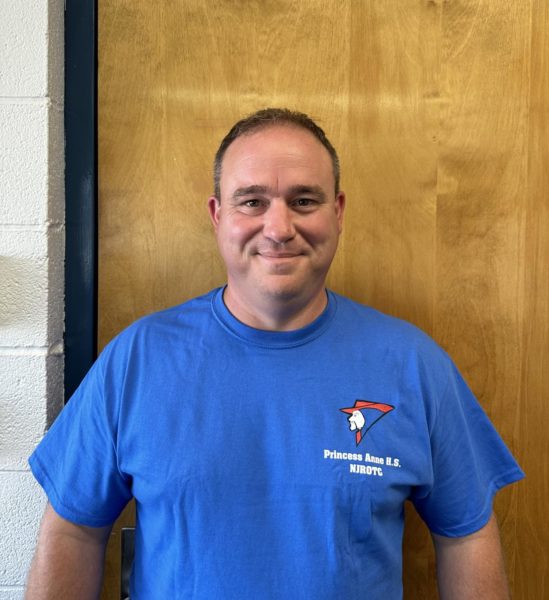 PA's new NJROTC instructor HMC (Ret.) Joe Lynn originally wanted to begin his career in the Marine Corps, but changed to the Navy for one reason: he wanted to carry a sword. "They told me I couldn't have a sword [in the Marine Corps], so I decided to join the Navy because chiefs carry a sword," Lynn explains. "I know it sounds crazy, but that was my reason." 
Lynn went on to become a Hospital Corpsman Chief and spent 24 years in the Navy. Throughout his career, Lynn describes working with "all kinds of different commands", working primarily with the Marines, but also with the Army and the Air Force. Hospital Corpsmen, according to the website of Naval Medicine, "provide direct support to Navy and Marine Corps commands, squadrons, battalions and units." 
Lynn describes his new position as an instructor as "the best of both worlds," combining his love for teaching and the Navy. "I was an instructor at my last command. I enjoy teaching and I enjoy working with kids." 
For Lynn specifically, there is a moment in teaching that has repeatedly solidified his love for the profession. "I call it the 'aha moment,'" explains Lynn. "I'm sure every other teacher has a different thing, but when you're teaching something and you see the little lightbulb go off and the [student's] eyes get big and they're like 'oh yeah, I got it,' I really enjoy that." 
"I really like Princess Anne," continues Lynn. "I think the NJROTC program is very well run. The cadets are good cadets, they are respectful [and] they know what they are doing. My job here is really easy because the cadets here do so much." 
Art Teacher Jenna Moore
By Lydia Winstead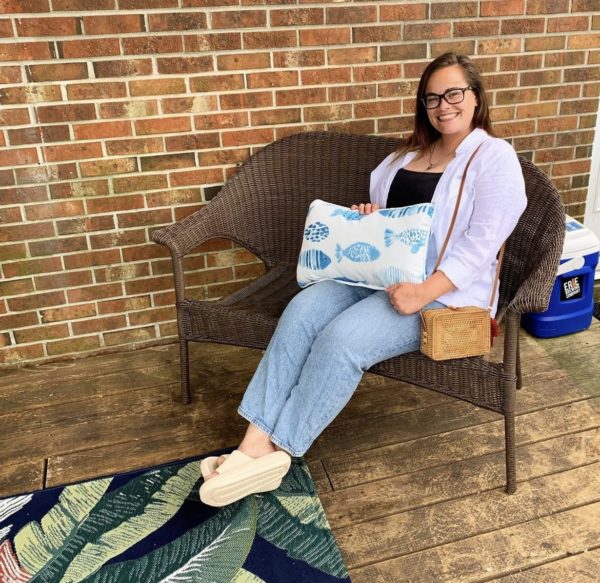 Art teacher Jenna Moore is joining PA from an elementary school in Hampton, where she was an art teacher there for three years. Moore is originally from "a small town outside of Pittsburgh, Pennsylvania," where she developed her love for art in school. 
Although she enjoyed art, Moore says she didn't always want to be a teacher. "I really didn't know what I wanted to do until almost my senior year of high school," Moore explains. "I was always taking art classes. My junior and senior year I spent almost my whole day in the art room with my teachers." Moore describes that she almost went into college as undecided, but was encouraged by her favorite teacher, her art teacher, to go to college for art education. 
Moore's love of art has stayed strong throughout her career. "I still create all the time. I have an Instagram page where I do commissions. My favorite mediums are drawing, painting [and] watercolors."
Other than art, Moore enjoys spending time with her dog and her boyfriend, especially out on the water with friends and family.
Moore acknowledges the change she has noticed coming from elementary to high school. "There's been a lot of differences," describes Moore. "Elementary students, especially in kindergarten and first grade are just bouncing off the walls. The energy in the room is so different in high school, but I think I prefer [it]." 
Moore says she is excited to get to know her students this year and to see them make and showcase their art, specifically in art shows. 
New Physical Education Teacher Don Warner 
By Sydney Raguini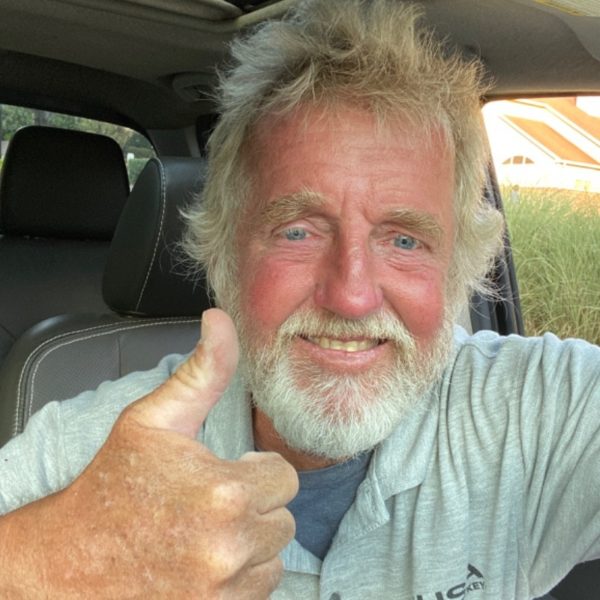 Physical education teacher Don Warner is excited to join the Princess Anne community. Warner moved to Virginia Beach a year ago where he previously taught at St. Catherine's School as a physical education teacher for 26 years. 
Warner was also a Field Hockey coach at St. Cats, where he built that program to be a state contender and champion. This is his second year being the Head Field Hockey Coach at PA and he is very excited for this upcoming season. 
He graduated from Eastern Michigan University, and got a Bachelor's degree in Science. 
His hobbies consist of "improving athletes on a daily basis no matter what level they are and coaching athletes in Field Hockey."  Warner says the best word that describes him is "consistent" because he tries to be consistent in his Field Hockey schedule.  
Career and Technical Education Teacher Anchu Tom
By Katherine Haden
New career and technical education teacher Anchu Tom was originally a software engineer in India before coming to the United States in 2015. She decided to switch to teaching after having her 3 children (1, 2, and 7 years old), and obtained her master's in teaching at Regent University. She then taught Engineering Explorations at Norfolk Public Schools for 4 years before coming to PA to teach Technical Drawing and Photography.
Tom has been "getting adjusted to the new environment," as well as teaching different classes than she's used to, which she says are time-consuming to plan as a result.
Tom enjoys traveling with her family and seeing different parts of the country when they get the chance; they have explored North Carolina after living there for a few years and visited Maine and Florida. "When we came [to the US], we only knew the famous places," Tom explained. "Now…[that] we are here for quite a long time, we know there are good places…we can visit in Virginia."
Counselor Sharon Hill 
By Sydney Raguini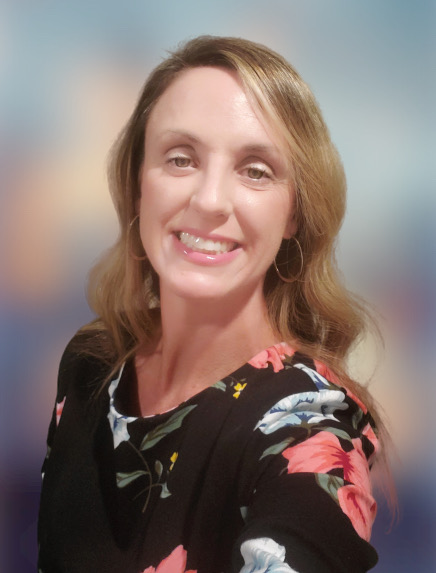 New counselor Sharon Hill brings her 21 years of experience as a teacher to her new position as a school counselor at PA. Hill graduated from Longwood University and received her master's from Cambridge College. 
For this school year, Hill says she is excited to be a part of the school community. "I'm looking forward to the students [and] getting to know the staff," Hill explains. Hill is excited to contribute to PA, especially the Hoco dance.
She enjoys spending her free time with family and friends, watching Netflix, or taking walks which she describes as her own decompression time. 
"A part of school counseling is building new relationships with everybody that comes through," explains Hill, who describes herself as "relationship-seeking."
Librarian Helen Sissel
By Katherine Haden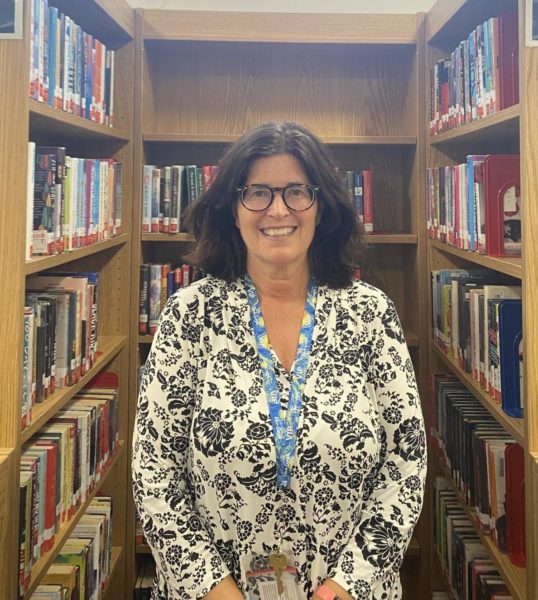 Librarian Helen Sissel believes her job is the "best…in the building," as she "get[s] to work with all the students and all the staff." She looks forward to working with the school community: "When you get involved, that just makes your experience richer and more meaningful."
Originally from Norfolk, Sissel has lived in Virginia for the majority of her life, where she was a first-grade teacher, elementary school language arts teacher, and librarian for several years. She then spent 12 years in Nashville as a librarian and moved back to the Hampton Roads area 12-13 years ago, where she worked at Great Neck Middle School until coming to PA this year. Sissel explains that her profession has changed drastically since she first entered it, with a current focus on technology and information literacy.
Outside of school, Sissel also works as a real estate agent. She enjoys spending time with her two 21 and 23-year-old sons, friends, and family, who all live in the Tidewater area.
Sissel has a master's degree in elementary education and a school librarian certification from Old Dominion University. She also has a school administrator certification from George Washington University, but is planning to stay a librarian: "I love being a librarian," Sissel explains. "I love reading, and I just love being able to be a part of the school community and touching more lives."
New Special Education Teacher Josephine Burke
By Alissa Savostyanova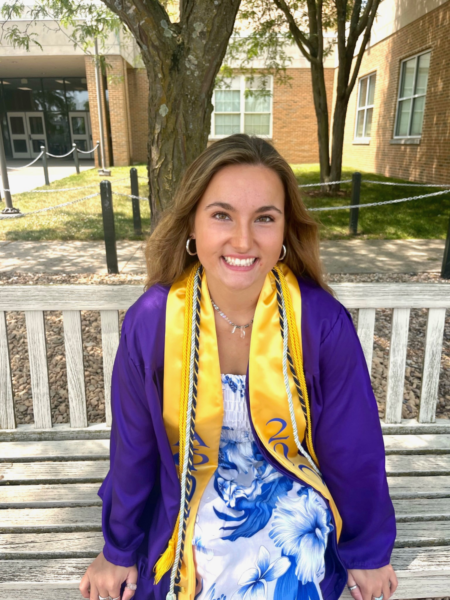 New teacher Josephine Burke is ecstatic to start her teaching career at Princess Anne High School working with speech in the special education department. 
Burke describes how she has always been determined to achieve her goals and is now a teacher at PA as well as enrolled in grad school. She is from Manassas, Northern Virginia, and adds that she's always known that she wanted to work with people with disabilities in her high school and college years.
 Her interest in  working with students with special needs originated from her high school experience in Prince William County, where she and her friends created a club called Fin Friends. "We would host about eight events a month for people with or without disabilities," said Burke. "That's how I knew I wanted to do something with people with disabilities." She then continued her education at James Madison University and participated in a community service sorority called APO. 
Something interesting about Burke is that when she went to college, her family moved to a farm, and she now has four mini donkeys! Burke mentioned that she is excited to get to know the community and students here at Princess Anne. "I am beyond excited to learn more about the students here and help them achieve their goals!"