PA welcomes new staff this year – Profiles!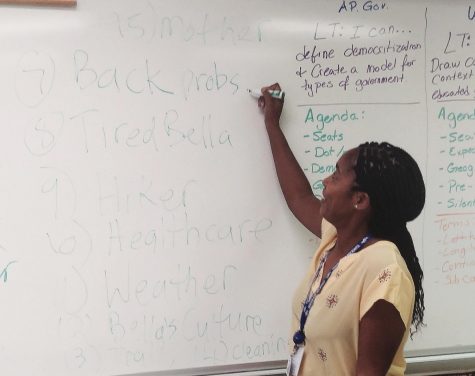 The Page set out to interview the new staff in PA's main building for the 2018-2019 school year. These new teachers come from various different backgrounds and add to the diverse community we have here at PA. Teachers in the West building who could not be contacted for interview include Melinda Gilkey, Leslie Gulak, Jeffrey Scott, Amanda Townsend, and Charlene Washington.
History teacher Agnes Aboka
By Avery Goodstine
IB History of Europe teacher Agnes Aboka's biggest inspiration in her life was her father, a Zimbabwean social activist and journalist. In pursuit of change in his country, he unexpectedly lost his life.
"Growing up in Zimbabwe, things really got bad, and he was one of those people who tried to bring about change," said Aboka. "That kept me going."
Her goal had always been to become a teacher, and her family was in full support of that.
Aboka moved to the United States to study history at the University of New Mexico; however, learning English as well as the American culture took its toll on her.
"I thought, 'Maybe I'm not going to be a teacher. Maybe this is not going to happen for me,'" said Aboka. "I went back home, and my parents encouraged me and told me not to give up, that I can do anything I set my mind to."
It was during that time when her father passed away, and she recognized how important the social activism he gave his life for was.
"It made me feel like I had the privilege to continue and do something that would lead to social activism so I chose [to teach] social studies."
With renewed motive, she moved back to the U.S., where she obtained two masters degrees at ODU. She taught at Cox High School before arriving at Princess Anne.
"PA is very diverse. That's one thing I noticed from day one," said Aboka. "At Cox, we didn't have IB, and I had studied internationally so that paralleled what I wanted to do. The IB program is international. This is who I am."
Aboka plans on obtaining her Doctorate in history while she continues teaching at PA.
"My goal is to always be a teacher, but to be a competent teacher I need to further my own knowledge," Aboka said. "I think it's beneficial to my students, not only to myself."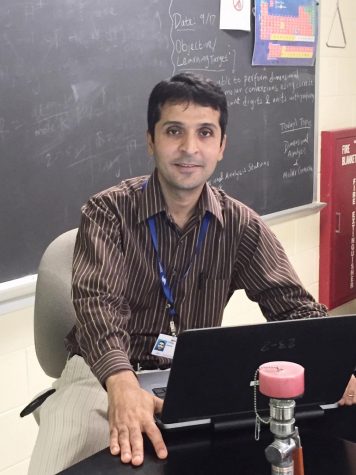 Chemistry teacher Chirag Chhaya
By Akaash Kamdar
After beginning his teaching career six years ago at Booker T. Washington High School in Norfolk, Chirag Chhaya seized a new chance to become a chemistry teacher here at PA.
"I had taught honors and AP Chemistry before," Chhaya said. "I got the opportunity to teach IB Chemistry and it is a better school so I took advantage of that."
Chhaya has been teaching chemistry his entire career and he loves to teach the subject because of "the abundance of real-world applications."
"In my opinion, students can connect easily to chemistry for its uses in the world," Chhaya said. "In that case, chemistry has the upper hand over other disciplines."
There have been several changes that Chhaya has dealt with during the transition from one school to the other but Chhaya really embraces the concept of One Lunch.
"They did not have this at my other school," Chhaya said. "Students do not leave and come back late and it does not cut into instruction time."
Chhaya is excited about his future here at PA and enjoys adjusting to the new culture that PA has to offer. "One thing I am sure of is that I'll probably stay here for a long time," Chhaya said.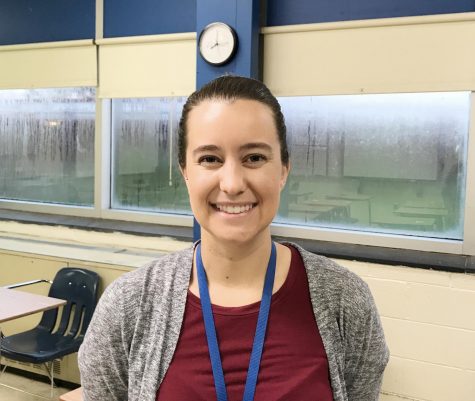 Math teacher Alyssa Denney 
By Helena Savage
As Algebra teacher Alyssa Denney begins her first school year at PA, she confessed: "I'm addicted to sweets and chocolate, and so I guess you know you can always butter me up that way. I'm passionate about math, and sometimes I drop some dorky jokes."
Denney has been teaching for three years in both Onsted, Michigan and Charleston, South Carolina.
Since this is her first year with the Math Department at PA, Denney is excited to get to know the PA community.  "I've heard great things about the school and the student body, so that's what gets me excited to teach here," she said.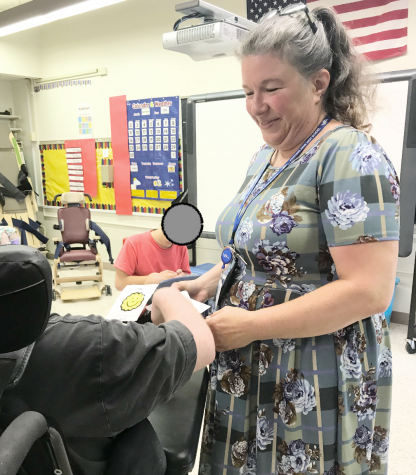 Special education teacher Melissa Gilmey
By Jill Grinnell
After teaching in a special education classroom in Jacksonville, Florida for two years, Melissa Gilmey is excited to continue working with students in West Wing and collaborate with other teachers to create an interactive learning environment for special needs kids.
"I just love working with kids that have unique abilities," said Gilmey. "I like teaching with hands-on manipulatives and devices or pictures."
Gilmey worked in a similar classroom setting at her school in Florida, but she likes her classroom at PA because "there are a lot of teachers that are teaching a similar kind of class." She also enjoys having assistants that are "a great resource to help with the class."
As the school year goes on, Gilmey is looking forward to "seeing how much they [her students] can learn."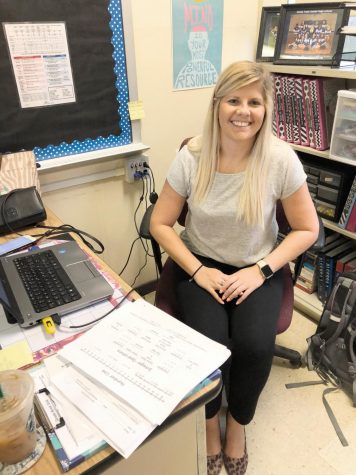 Algebra teacher Ashley Hudson
By Katie Smith
For algebra teacher Ashley Hudson, her first day of school was filled with excitement and nerves as she started not only her first teaching job at Princess Anne but in the state of Virginia.
Hudson previously taught at a school in Wilmington, North Carolina and has found that there are many differences between PA and her previous school, most striking being the school size.
"There are about 1,000 more students here than at my old school," said Hudson, who is now teaching algebra and geometry.
This is her fifth teaching job and so far Hudson is enjoying the new environment of working at PA.
"My favorite thing about PA is that it seems very laid back and everyone is nice and willing to help," said Hudson.
With a new school year before her, Hudson is looking forward to all the opportunities to build relationships with students, grow as an educator, and learn about Virginia.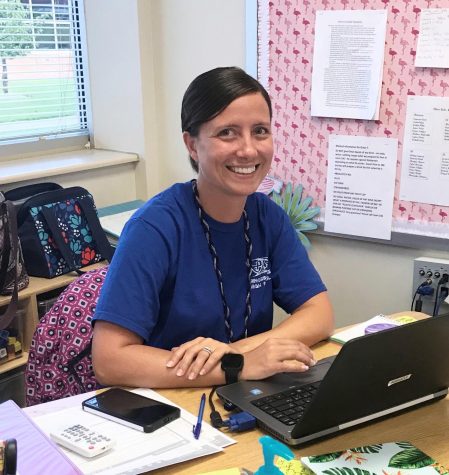 Special education teacher Sidney Kinser
By Maggie Booze
Special Education history and science teacher Sidney Kinser returned to Princess Anne to teach in the West Building 10 years after being an assistant here and falling in love with the school.
"I always thought [PA] was a nice family and everybody was supportive of each other and plus, my husband works here, so that's an added bonus," Kinser said. Her husband Jeff Kinser teaches science and astronomy at PA.
"I have my undergraduate in high school English but when I started working here at Princess Anne, I just fell in love with the special education population so I went back and got my special education license," said Kinser.
After teaching elementary school for eight years "coming to block scheduling, and having to wake up early… it's just that the schedules are really different," said Kinser, "but I love the kids."
"The kids are fun and it's not scary to walk in the hallways," Kinser continued, "but the kids are so big here! It'll take some time to get used to, but I really like it. Everybody's been really nice and welcoming."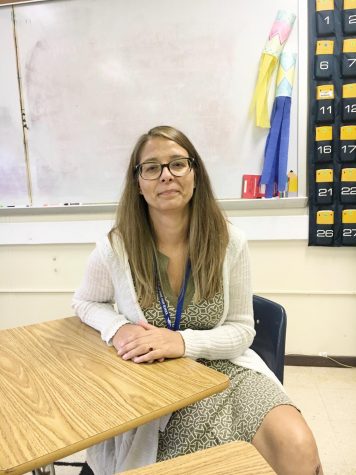 Math and computer science teacher Tiffany Massey
By Houlton McGuinn
Tiffany Massey has taught nearly every single math class currently offered in Virginia Beach ranging from algebra to probability and statistics to calculus.
A Virginia native, Massey graduated from Norview High School before attending the University of Virginia and Old Dominion University. Massey previously taught at Maury High School in Norfolk.
She now teaches Algebra II and IB Computer Science at PA. Massey and her husband have four children.
Massey said that she enjoys teaching IB: "I like the variety of classes that are offered. I feel like it's a great opportunity for students who want to do a lot of different things after high school."
History and government teacher Ellen Northrup
By John Kibler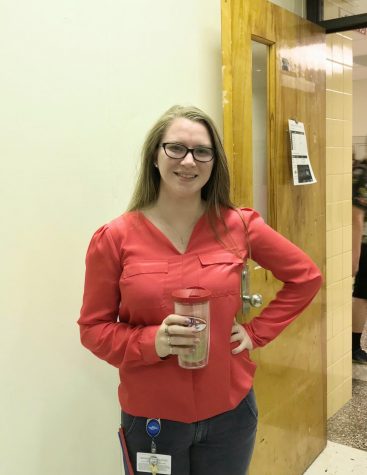 Having spent the last two years at a school in inner-city Danville, world history and
AP US Government and Politics teacher Ellen Northrup knows she will be experiencing a new school culture at PA.
Her time at her previous school "was really good … I miss my kids dearly. Most of them were really sweet and kind. They had a lot of issues, but they just needed someone to love on them," said Northrup.
At that school, there were only a few AP courses offered that Northrup had never gotten "remotely close to." At PA, she is excited about how these courses are in abundance, and also the inclusion of an IB program.
Northrup is optimistic about teaching classes here, especially government.
"You really get to have discussions and form minds and opinions," said Northrup, "and…I try to be bipartisan and really help kids come into their own and find their own understandings of things rather than leading them this way or that way."
Northup continued, "The different kind of kids and having creativity and having fun, and being able to do more activities that are hands-on rather than just having to drill, drill, drill to the test which is what we were worried about before," making a reference to her former school. "Now I can play and create and get them to be involved and active in their learning," said Northup.
Spanish teacher Ashley Peterson
By Kendall Peterson
Spanish teacher Ashley Peterson, who also works at Salem High School part-time, has always wanted to be a teacher, especially in high school.
Peterson's interest in Spanish began in middle school when her eighth-grade Spanish teacher inspired a passion for the language.
"She was very good at getting students engaged… [and] was just a phenomenal teacher," said Peterson.
Peterson went on to graduate from Virginia Wesleyan University. After finishing her time as a student teacher she has realized that "Virginia Beach is the place I wanted to be," said Peterson.
Guidance counselor Dwayne Peyton
By Ekene Osuchukwu
Out of all the new editions to Princess Anne's faculty and staff, Dwayne Peyton stands out by being the only counselor to join the mix.
Peyton graduated from James Madison University and had been set on finding work after graduation and sought out jobs all around Virginia, but he found his heart settling on PA, and he was hired.
Virginia Beach had become one of his top options for work and was another city to add onto the long list he's lived in throughout Virginia.
He wants to get more involved in PA and plans to do so by being assistant coach of the Cavalier Step Team. Although school has only started recently, Peyton's favorite thing about PA is the people.
"Everybody's nice and willing to help out around here," said Peyton.
He is still trying to navigate his way through PA, but is really hopeful for this school year. PA has a lot to offer Peyton and according to him, "It seems like a good community so far and I'm trying to find my place and where I fit in."
Math teacher Jaclyn Stroud 
By Will McCracken
Jaclyn Stroud is new to the PA Math Department and is teaching geometry after attending Old Dominion University, where she played Division I soccer.
"I'm excited to get to know the school, to get to know a lot of the students, and the teachers. Everyone has been awesome and welcoming so it's been an easy transition," said Stroud
Stroud is confident that Princess Anne is a good fit.
"When I was looking for schools, I wanted to make sure there was a welcoming environment, and I felt that the moment that I walked in [to Princess Anne]," said Stroud.
Stroud feels that her skills complement Princess Anne well. "I love that there is an IB program here. I also have a Special Education minor so the fact that we have the West Building was a big attraction."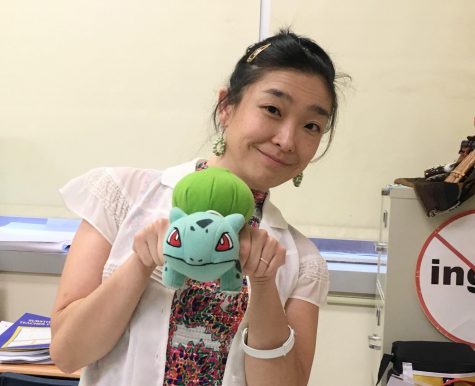 Japanese teacher Mika Tanaka
By Lianna Arenas
Japanese teacher Mika Tanaka enjoys everything about Princess Anne after her first few days in the classroom. 
If there is one thing she wants other staff and students to know about her is that the Japanese people are friendly and won't bite. "There is nothing to be afraid of about the language, culture, and people," said Tanaka.
Through teaching, Tanaka has gotten to know another side of Japan that she otherwise would not have learned about. For example, she was not interested in anime before teaching, but her students have introduced it to her. "Students are actually teaching me a lot and I appreciate it," she said.
Though only teaching one class during 1B, she is eager for her students' success. "I want all my Japanese I students to pass and continue on to Japanese II," she said.