Brockhampton album mixes profound lyrics with smooth transitions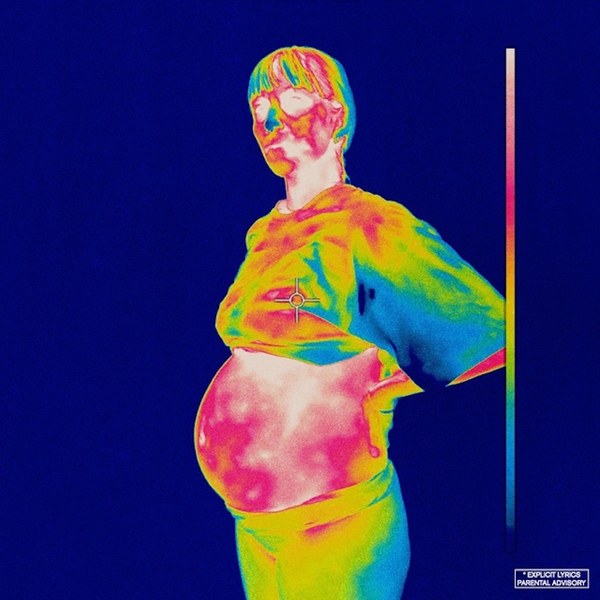 By Olivia Brightbill
Composed of self-motivated young men who range from immense talents such as rapping and singing to visual arts, Brockhampton took the image and reputation of "American boy bands" to a new level through their past two albums, but most importantly their fourth, iridescence. This album comes after the forced departure of former frontman Ameer Vann after allegations of domestic violence earlier in 2018. Brockhampton proves that there is more than enough talent spanning across the whole group to fill the gap.
Their fourth album encompasses the dualities their newfound fame; some of the most profound lyrics involve the struggle between their lives before and after success. iridescence, for the most part, maintains quality album structure with the order of songs having purpose and momentum in telling a story. Overall the songs on the album express the same theme with the few exceptions of "WHERE THE CASH AT" and "VIVID" feeling out of place and almost jarring to the listeners in regards to their position on the album.  
Right from the start, the first track "NEW ORLEANS" comes out with an aggressive beat and dives straight into the song with the lyrics "I'm fine, perfectly fine," setting the tone for the rest of the album.  Notably, Brockhampton has consistent and smooth transitions between the different rappers and into the chorus. Starting the album off strong, "NEW ORLEANS" keeps up the energy throughout the song without letting up until it ends.
A personal favorite is "WEIGHT" for the complexity of the production and breaking the mold of generic hip hop songs. The instrumentals are  have unexpected twists and turns that make it musically interesting. Every sound in the song is purposeful even down to the powerful use of silence for dramatic effect. "WEIGHT" contains more personal and intelligent lyrics set to a unique rhythm and flow.
Other highlights on the album include  "LOOPHOLE," "HONEY," "SAN MARCOS, and "TONYA" mainly because of the impressive musicality and sophisticated lyricism. Meanwhile a disappointment, albeit the only one, is "DISTRICT," mainly because of its generic and boring beat that gets repetitive early on. The lyrics of the song are not clever nor inventive enough to save the song. Furthermore, the audio suffers a drastic drop in production quality, in comparison to the other songs, as the song becomes cluttered with synths and samples that are not mixed well.
The amount of effort put into iridescence is evident with their attention to detail in the transitions from song to song and sound engineering especially, with the oscillating of the headphones making the listen very pleasing to the ear and immersive. Brockhampton's skill in conveying a message in each song is very commendable as the combination of the well-written lyrics, rap, and vocals convince listeners of their emotions. The entire album definitely lives up to the hype the group has received thus far. Their hard work has not gone unrecognized as the group also receives their first No. 1 album on Billboard with iridescence.